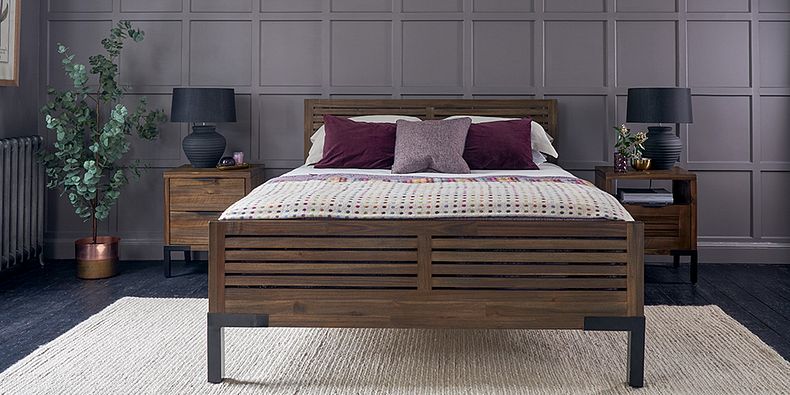 King Size Mattresses
Luxury mattresses to go with our beds
FROM £350
All Mattresses save 20% when you buy any size bed frame
King mattresses
A high-quality king-size mattress is key to getting the best rest you can every night, but we know that everyone's sleep is different. That's why we offer mattresses of different firmness and fillings so that you can find the right one for you.
If you're looking for orthopaedic, memory foam, pocket spring, or a combination of all three, you're sure to find a king-size mattress in our range that suits your style of sleep.
Your perfect king-size mattress
Our king-size mattresses are proudly made to the highest quality standards in the UK and we've worked with Cotswold Beds to produce our excellent range. From superior support inside the mattress to luxurious quilted upholstery on the outside, we make sure no detail is spared.
If you want to test out our mattresses before you make a decision, visit one of our stores to try our offering out for yourself. If you're looking for an even bigger mattress, our range of super king-size mattresses could be exactly what you need.
For more mattress information, check out our mattresses guide.
King size bed and mattress
If you have a king-size mattress then you'll need a king-size bed. Our range of bed frames will go perfectly with your new mattress and we're sure you'll find something in our range that'll look elegant in your room.
We have a wide variety of real oak, mango, and painted beds that will perfectly compliment the feel of your bedroom. Our rustic and farmhouse-inspired beds are ideal if you want to create the classic feel of a countryside cottage. If you're a lover contemporary urban interior design, we have natural solid oak and mango king-size beds that would be the perfect addition to your modern bedroom. For style ideas for your bedroom, check out our bedroom furniture guide.
Once you have chosen your perfect king-size mattress, take advantage of our delivery options and have it delivered to your bedroom. We'll confirm the delivery date with you and call you 30 minutes before the mattress arrives.