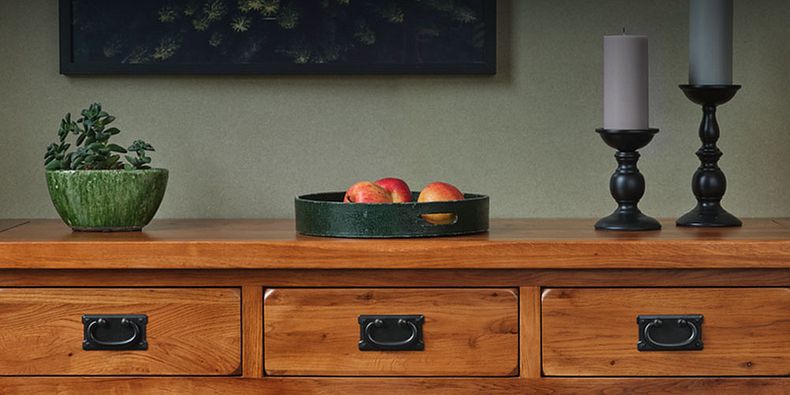 Rustic Oak Furniture
Easy to live with, real wood furniture
Rustic oak furniture
Our rustic oak finish adds a sense of charm and authority to our furniture collections. A richly toned wax finish allows rustic collections such as French Farmhouse and Original Rustic to have a darker honey-colored appearance versus unfinished oak, which brings out the deep wood grain patterns.
Always popular, our Original Rustic collection shows off this finish with softly rounded corners and chamfered edges to give it a cosy cottage feel. Championing simple style and a traditional feel, it adds an air of confidence to a home.
Our French Farmhouse collection uses the rustic oak finish to add an antique feeling. This collection is inspired by the Louis Philippe period and blends classic farmhouse design with modern sensibilities.
Our Orrick and Hercules collections lend a modern feeling to our rustic oak finish. Their combination of visually striking shapes and innovative design elements like arched tabletops and carved wood handles show that our rustic finish can work in homes from the stately to the contemporary, and everything in between.
Browse our full range of rustic oak finish collections and don't forget to check the hardwood furniture guide that we've created especially for you, with all the information on why rustic hardwood furniture is so special, differences between hard & softwood, care tips, buying advice, and more...