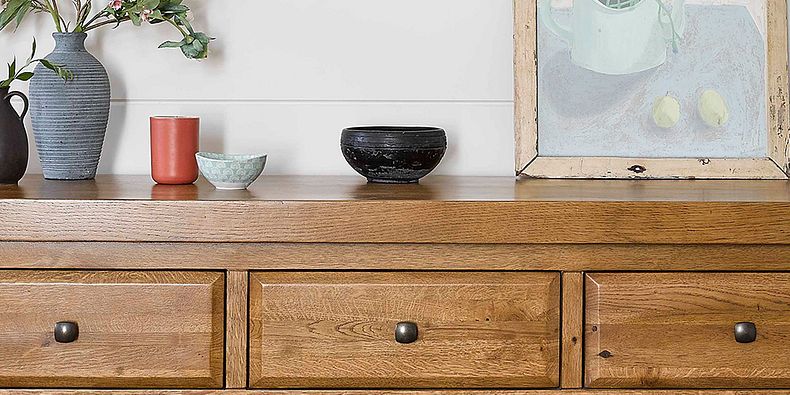 Classic Furniture
Classic looks for today's real home
Sometimes we want a sense of continuity in our homes. It's not always about 'the latest thing'. We want properly made furniture, good quality materials, and a design that is familiar, somewhat classic even, but with a freshness about it. A softened edge, a decorative skirt, a painted finish. That's where we come in, because we draw on our long experience of furniture design.
We know that rustic tones give a built-in comfort to furniture – it's warm and welcoming. Traditional panels on drawers and doors give an agreeable look in different sizes and scales, to different ranges. Sometimes the whole range is scaled up, with dining for twelve, and sideboard to match.
There are classic looks for all tastes, some with ornamental touches, some with plain, subtle shaping. Classic Sofas that fit with these cabinet ranges have elegant town and country styles. You'll find classic leather recliners, too – upholstered in leather all over. Browse on through to see just how much choice we offer.