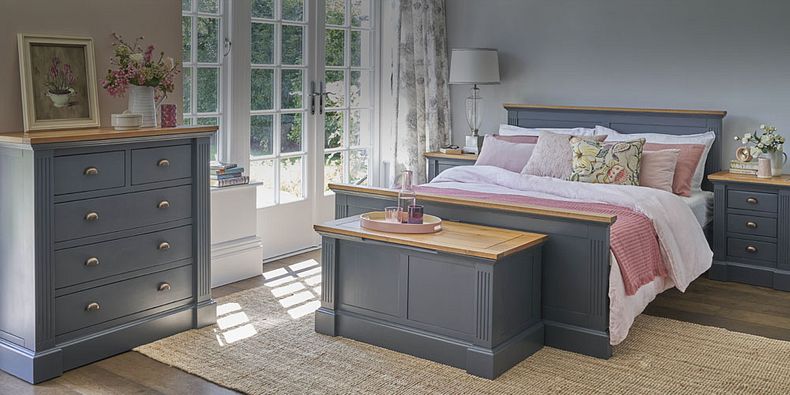 Double Mattresses
So comfy, and priced for the real world
FROM £300
All Mattresses save 20% when you buy any size bed frame
Small double mattresses
We know that everyone's needs are unique, which is why we offer a wide variety of types of double mattresses, from foam to pocket sprung and firm to soft, so you can find the right solution for you and enjoy a good night's sleep, every night.
Having the right double bed mattress makes all the difference to ensure you feel well-rested every day. Our wide range of small double mattresses are available with different firmness and fillings, to suit your preference. They're all upholstered with high-quality fabrics and can mould to your body temperature and help regulate your sleep. Our range includes pocket spring mattresses from 600 to 6,000, along with ortho pocket mattresses, foam mattresses, and a combination of the two – coil spring foam mattresses – so you're sure to find your preferred style. Different types of mattress suit different people, so it's well worth visiting one of our stores and testing out a few styles to find the one for you. For those looking for more roomy options it's worth having a look as well at our king-size mattresses and king-size beds. For more mattress information, check out our mattresses guide
All in the design
Every double mattress needs a beautiful double bed to go with it. We offer many different styles of double beds to suit the design of your home. Our range of oak beds and mango and painted beds will bring style and charm to your layout. A country-cottage inspired design will look perfect in a vintage-themed room, while our minimalist bed frames are great for modern schemes. For more tips on choosing décor for your bedroom, check out our bedroom furniture guide.