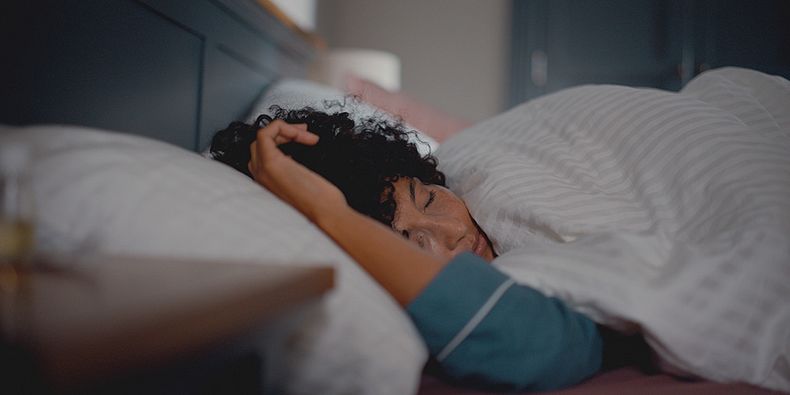 Beds
Great bedrooms start here – don't forget the mattress
FROM £295
All Mattresses save 10% when you buy any size bed frame
Quality bed frames
Your bed is the centrepiece of your bedroom, so why settle for anything less than perfection? Choose one that is both comfortable and stylish, so you can depend on it to look and feel great for years to come. With a selection of over 20 different style of wooden beds, you're sure to find one that complements the aesthetic of your space and delivers the good night's sleep you deserve. At Oak Furnitureland we build furniture that is made to last, so you can be assured that we've taken care of durability so that you can focus on style.
Which size is right for you?
Although sinking into a king-size bed every night can seem tempting - sometimes fitting a bed that size in your bedroom just isn't feasible. Make sure you consider all the dimensions of your room before making a purchase. If you already have other furniture in your room, consider what space you need for opening wardrobe doors and chest of drawers. For many people, the standard size of an average single or double bed will be appropriate. For people over 6 feet tall, you might need to consider a king or super-king bed in order to sleep comfortably.
We have beds ranging from single to super-king size so that you can find one that best fits your bedroom space:
Single bed - Our single beds come in a range of styles and are the perfect size for kids rooms, smaller bedrooms or for those of you who want to maximise on floor space.
Double bed - If you need room for two people or you're just looking for something bigger for yourself, a double bed offers you that space without taking up too much real estate in your room.
King-size bed - Sleep like royalty. Offering you generous room to spread out and stretch your legs, our king-size beds are perfect for those who want a little extra room.
Super king-size bed - For those of you who like being a little extravagant, why not choose a super-king size bed for your bedroom? This size is perfect for couples who like having a bit more room at night or for taller people that want maximum comfort.
All our beds are made from 100% hardwood ensuring you a reliable, durable piece of furniture that will last you for years to come.
What is the best material for a bed frame?
One of the main considerations when buying a new bed for your home is what material you want for the frame. You need a piece that is hard-wearing enough to last you through the years without chipping or starting to creak. Metal frames are perfect for those of you wanting something ultra-modern or industrial in style, whereas wooden frames bring that classic style to any room.
Oak bed frame: Our oak beds are built to last and will look great in bedrooms of all styles. We pride ourselves in using 100% solid wood throughout all of our wooden beds, so even the slats are made from solid kiln-dried oak for durability and performance. We have rustic oak bed frames in lovely warm tones that bring cosiness to any room, perfect for those of you with a country-style interior. We also have natural oak frames that bring light tones to your bedroom, and would suit a more scandi style home.
Painted bed frame: Adding painted furniture to your home is a great way to refresh a space and add a bit of personality and character to a room. We use strong, solid hardwood with an incredibly smooth finish for our painted furniture ranges to create the perfect blank canvas for colour. Our St Ives range is perfect for those of you looking for a grey painted bed that oozes elegance and style.
If country cream or modern chic is your choice of style, a white painted bed makes a striking centerpiece for your bedroom. The crisp, clean finish of white painted furniture brings lightness to any room and has a modern, young feel to it.
Industrial style bed frame: Our industrial style beds all feature a stylish blend of solid hardwood and metal in their frames to give you long-lasting durability and well as truly unique designs. The sleek finish of the dark metal brings a truly modern finish to the frame and will bring cool tones to your bedroom. Match our industrial style bed frame with pieces in the same style, or mix with painted or natural oak furniture for an eccentric and distinctive look.
Sofa beds: Incredibly versatile, sofa beds make a useful addition to the study, guest bedroom, or living room. Many of our sofa beds come with deluxe mattresses made with special springs and foam support, providing ultimate comfort for those of you who are planning to use it as a sleeping space for long periods of time. We only use the best quality materials, so you can enjoy a sofa and bed that's just as comfortable as all the others in your home.
Upholstered beds
Sometimes an upholstered bed is the only thing that will hit that interior style spot. Call it luxe glamour or boutique hotel chic, our range features beds from double to super king-size, and they come in six colours. Choose from headboards with classic buttoning or stitch detail, with adjustable mattress height and hardwood legs. There's no getting away from the allure of a super soft velvet upholstery bed.
Oak beds
Whether you're looking to decorate your bedroom with a country, boho-chic style or with a sleek, refined modern styling that will fill your room with light, you'll find that both our natural oak and rustic beds are the way to go. And while you're decorating, consider pairing your new oak bed with one of our solid wood bedside tables for the perfect accompaniment to keep your snooze button within arm's-length in the morning. Whichever range you're exploring, you'll find chests of drawers, wardrobes or plenty of other matching pieces for the complete look. You can also create your own sanctuary by styling your room around your bed, positioning it centrally to act as a focal point. Place a dressing table across from it, so you can roll out of bed and straight into action to prepare yourself for the day.
Bed and mattress
We've undergone extensive testing to make sure our mattresses and bed frames work well together, knowing that it helps pave the path towards your best sleep. Be sure to also check our range of exclusive high-specification mattresses, designed to specifically complement your new bed frame, paving the way for the perfect night's sleep.
Do you want to know more?
Are beds a standard length?

When it comes to choosing your bed you want to make sure it's not only wide enough but that it's long enough too. The last thing you want is for your feet to be hanging over the end of the bed or curled up because there's no room at the foot of the bed. The length of a standard UK double bed is 190cm (6ft3"), so if you're taller than 5ft11" (make sure to account for pillows), you should consider a King Size or Super King-size bed that is at least 200cm in length.

Bed sizes:

Super King: 180cm x 200cm

King: 150cm x 200cm

Double: 135cm x 190cm

Small Double: 120cm x 190cm

Single: 90cm x 190cm

Are beds a standard size?

What is the size of a single bed?

Single beds are usually 90cm x 190cm (35.5"x75"), which means they're the perfect addition to complete a smaller bedroom where the space is tight, a guest room, or a child's room. Our single beds offer durability, style, and comfort to deliver an amazing night's sleep so might be worth a closer look if you need something a bit smaller.

Dimensions for a small double bed

Small double beds, also known as 'queen sized beds' are sized at 120cm x 190cm (47"x75"). These are bigger than a single bed and a little shorter than a double. A popular choice for those who sleep alone, or for those who have bedrooms where a standard double doesn't quite fit.

What is the standard size of a double bed?

Most people love lots of space while sleeping, whether sleeping alone or sharing the bed. Double beds are a popular size as it presents a nice compromise between comfort and space available in the bedroom.The most commonly sized bed in the UK, the double bed measures at 135cm x 190cm (53"x75").

Dimensions for a king size bed

King-sized beds are generally 150cm x 200cm (59"x79"), making them a favourite for those who enjoy stretching out and are great for taller people or if you happen to have wriggly little ones who like to sneak in to sleep. Ideal for a larger bedroom with plenty of space to work with, our high-quality king-size beds offer generous room to spread out, making them the perfect choice for luxurious comfort and a relaxing night's sleep.

Super king-size bed dimensions

The largest of the standard bed sizes, the Super King measures at 180cm x 200cm (71"x79"). If you have a large bedroom space, super kings will help balance the space available and provide you with extra space to sprawl while in a deep sleep.

Want to learn more about getting the right mattress for your bed? Our mattress guide has everything you need to help you find the mattress of your dreams.

Which bed frame should I buy?

Once you've determined which size of bed is best for you, the next step is deciding on the right bed frame. When it comes to choosing a bed frame, there are many factors to consider; from design and colour, to materials and storage.

Metal bed frame

Metal bed frames like those from our Boston and Brooklyn ranges are a great choice for both modern, industrial interiors or retro-inspired bedrooms. Metal bed frames tend to be more durable than other bed frames, withstanding more weight.

Wooden bed frame

Whether you're looking to decorate your bedroom with a country, boho-chic style or with a refined modern styling that will fill your room with light, wooden bed frames offer versatility to each decor choice. Available in different colours and styles, from modern to rustic, all of our bed frames offer durability.

White painted bed frame

There are many benefits to investing in white painted furniture. Fresh, clean and timeless, white furniture provides the perfect blank canvas, giving you the flexibility to experiment as much as you'd like with the surrounding decor. Our white bed frame from our Hove range does exactly that.

Grey bed frame

Grey bed frames are a fantastic solution if you're looking for a sleek monochrome look or for creating a neutral palette to contrast against bold coloured features. Our St Ives bed frame will form the centrepiece of your bedroom whilst still offering longevity.

When should I replace my bed?

If you invest in a durable and well built bed, the frame should last you around 10 years. If it's not cared for, spends a significant amount of time in storage, or is built out of cheaper materials then some signs of wear are likely to show sooner. If you start to notice any of the below issues, then it might be time to consider a new bed:

It starts creaking - Often creaking is caused by loose joints or a need for oiling on certain metal elements. If you've tried tightening or replacing any screws or bolts and can't seem to stop the creaks, it might be time to replace your bed.


Split wood - whether it's down to wear and tear or poor quality, if there are cracks or splits, think about changing up your bed sooner rather than later. Don't forget to check on the slats underneath the frame too. All of our painted, mango or oak beds are 100% solid hardwood, including the frames, slats, headboards, and footboards, so you can rely on a beautiful bed that boasts long-lasting quality.


Hardware problems - if you've owned your bed frame for a long period of time, it may start showing signs of wear and tear. If any of the hardware is bent or missing and can't be replaced, it's time for a new bed!

How do I choose a bed?

Choosing the right bed for you and your needs is an important task. There are a few things to take into consideration in order to pick the perfect bed.

Room size

While a bigger bed is always more preferable, a king size bed wouldn't be practical for a small room. Ensure you consider the dimensions and how it'll work with your floorspace. Also think about the height of the bed frame, this makes more of an impact on a room than you'd think.

Bed style

Do you already have a colour theme or decor style in your bedroom? Consider which type of frame is going to work best, metal or wood? Take a look at our bed styles if you need more inspiration to help you decide.

Sleeping space

Whether you're buying alone or with a partner, your sleeping arrangements have a big part to play in choosing a bed. Take into consideration how much space you need to be comfortable.

Storage

Do you lack storage space in your room and need something practical? Finding a bed that provides comfort and storage is key if space is not on your side.

What type of bed is best for back pain?

Managing back pain is about the mattress, not the bed. A good mattress needs to give both support and comfort which is especially true for those who suffer from back pain. It's important to look for a mattress that keeps your back aligned while sleeping and relieves pressure points along your spine and joints. Find out more in our Mattress Guide.

What is the point of a headboard?

Your headboard isn't necessary to the structure of your bed, but there are many reasons why it's good to have one:

Helps prevent abrasions on your wall - it's common that stains and marks will appear over your walls over time if sleeping directly against it, especially if you have light paint colours.

It offers back support - upholstered headboard, in particular, will offer great back support while you're sitting upright in bed.


Stops you losing your pillows - headboards are great for keeping your pillows in place and preventing them from slipping down behind the back of your bed.

Provide a decorative backdrop - if you're not one for art or photo frames, a decorative headboard will provide the pop of colour or texture your room may need.

Why should I buy my bed from Oak Furnitureland?

We've worked hard to make it easy to bring our affordable high-quality furniture into your home. For us, creating high-quality beds means never making compromises. WWe never use inferior materials, only solid hardwood. We don't sneak different wood on the backs of the pieces or hidden in places you can't see. When you look at one of our beautiful oak beds, you know it's oak all over. No veneers, no MDF, and no replacements. Never. We care about quality so much, because we know that better furniture is a better investment in our homes. Our pieces are built to look great not only today, but also years down the line. They truly stand the test of time.

How will my bed be delivered?

Our friendly delivery crews will bring them straight to the room of your choice, making installation easy. Some of our beds are also delivered in just 14 days, you can easily find our fast delivery beds by looking out for the "14 Day Delivery" messaging across the products that have it. For more information, take a look at our FAQ page or delivery page.
Served, with love, by Sydney
Node: sydney
Exec Time: 0.6943 secs
Memory Usage: 22.3 MB