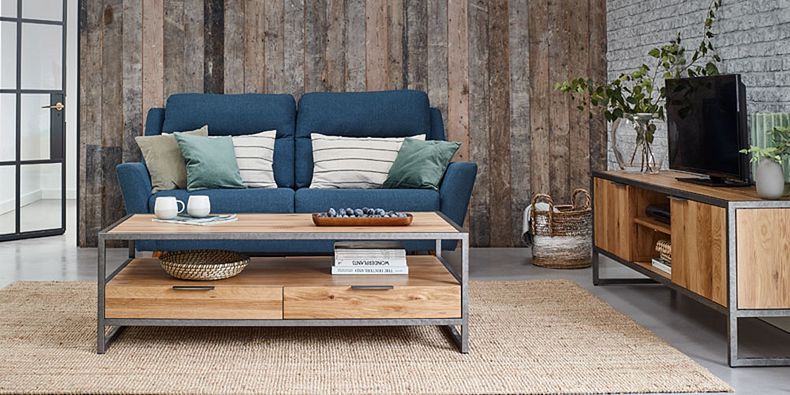 Living Room Furniture
Beautiful furniture, properly made, in real wood
Our living room furniture ranges feature stylish, practical and comfortable designs in solid hardwood, perfect for making your room look great. Each piece is made for life, always from solid hardwood.
It's easy to see why so much care and attention goes into crafting our living room decor, arguably more than any other room in our home. Your living room is the heart of the home and the place most guests tend to see first. It's also a space dedicated to relaxation and entertainment. So, when you're putting it together, style and comfort are key.
We offer more than 20 ranges of living room furniture, made from the highest quality materials. With us, you know that you will get stylish, long-lasting pieces in beautiful solid oak, mango and painted hardwood. We also have a wide range of painted furniture styles (including cream, white and grey living room furniture) as well as stunning sofas and armchairs, coffee tables, tv units and much more to help you create a space where you can relax at the end of the day, gather with friends, or just reconnect with family.
It's also worth checking out our living room furniture guide to find out how to make your living room look bigger, how to make it a more sociable place, and to learn more about furniture selection and the best layouts.
As usual, your order will be delivered to the room of your choice and you can benefit as well from our flexible finance options, making it easier than ever to create the living room of your dreams.
The living room design guides
All the resources you need to create your ideal living room. Learn about caring for your new furniture, how to choose pieces you'll love, and more in our great guides.