Moving House? Congratulations!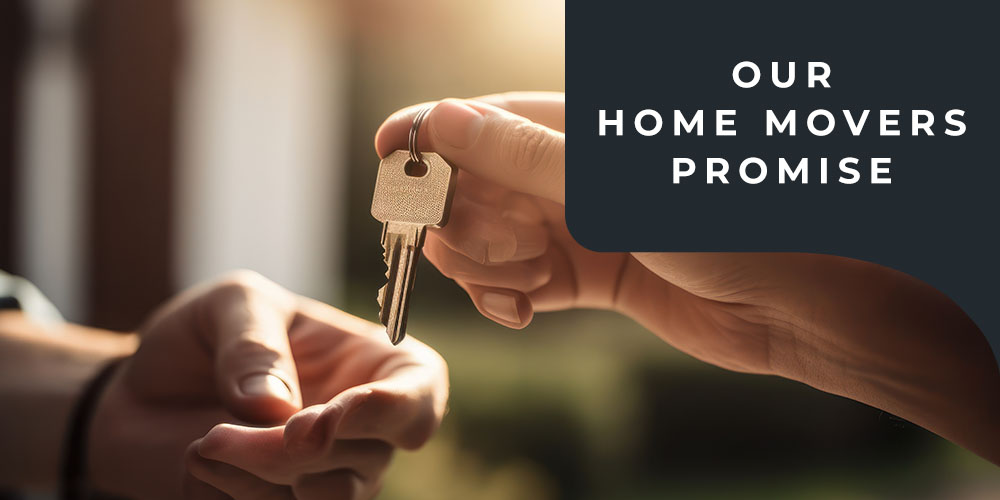 Buying a house is an exciting step, a place where you can create your own space, write your own story. But we also know that moving can at times be stressful, with lots to think about, plenty to do, and even things beyond your control. Thankfully, we're here to help make things a bit easier for you with our unique Home Movers Promise! By taking advantage of this fantastic offer, for only £69.99, we guarantee that you can:
Lock in today's sale price, move house on your schedule. It doesn't matter when your move is planned, with our Home Movers Promise, you can take advantage of our fantastic sale prices today! As soon as you place your order, the sale price is locked in for any delivery date. This way you're guaranteed today's great prices, and never have to pay more, later.

Get your furniture choices, exactly when you want them. Has your favourite piece of furniture gone out of stock? Is the colour you loved no longer available? Not if you take advantage of our Home Movers Promise! We reserve your exact furniture choices from the day of purchase, and safely store them in our warehouse, ready for move-in day by selecting our Customised Delivery, you can choose the date that works best for your move whether that's next week or months away. When it comes, we'll be ready to bring the pieces you love, straight to your new home.

Get your furniture delivered straight to your room on move-in day. You won't have to eat a takeaway from empty boxes on move-in day with our Home Movers Promise! Thanks to our Customised Delivery service, once you specify your delivery date, our friendly and helpful drivers will bring your new pieces straight to the room of your choice, so you can enjoy your first meal in your new home from your brand new solid oak dining table from Oak Furnitureland.

Have the flexibility to delay or change your mind. We know that moving doesn't always go to plan, so we've designed our Home Movers Promise with complete flexibility in mind. With us, you can change your order, delay the delivery, or even cancel if needs be, up to full 3 working days before the delivery date, all at no extra cost.
Moving home is an exciting time, and we aim to make it as stress-free as possible. So go ahead, browse our beautiful 100% hardwood ranges of cabinet furniture, sumptuous sofas or dreamy mattresses and see what your new home can look like. Visit your nearest store or call our friendly customer service team on 0800 440 2254 today and take advantage of our Home Movers Promise!.