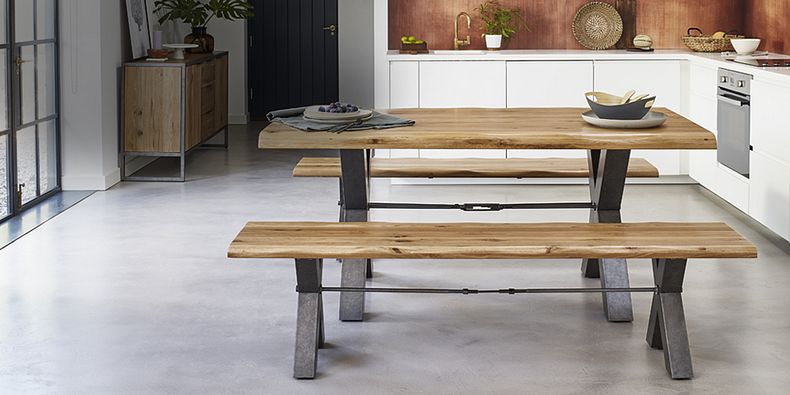 Dining Table with Benches
Dining table sets with benches, or mixed with chairs.
FROM £750
Great for space-saving and for keeping an open feel, a bench at the dining table is a good look. It's comfy, too. We have a range of sets, some with benches and tables, some with a mix of chairs and benches. Benches are handy for squishing an extra person up at the table – especially smaller people. They invite a relaxed way of eating – lazy brunches, long lunches, intimate dinners. Mixing with chairs you get the best of both worlds. There's support with a chair back if needed, and a laid back seating if not.
We've put together some popular mixes of bench arrangements that our customers love, ready to order. Benches come plain and simple, or with a living edge and metal legs. Find decorative seats and classic Scandi style. Check the different lengths of benches, too. Some tuck away under tables to save space when not in use. There's something for everyone who wants some bench beauty in their home.