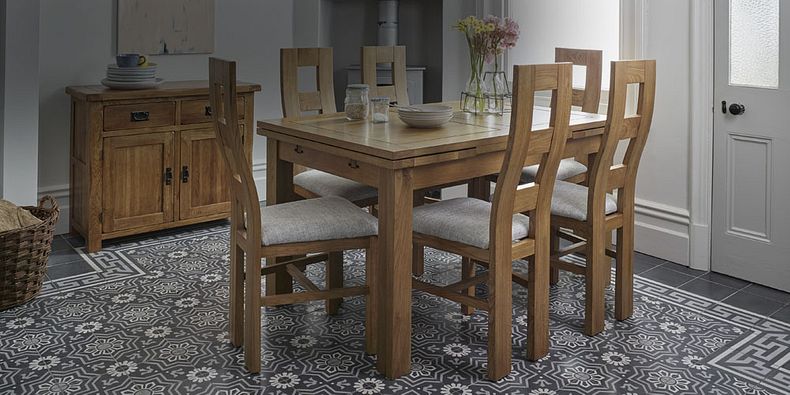 Wooden dining table sets
A comfortable place to eat enhances any meal. That's everyday meals or special occasions. And we put together wooden dining table sets to help you choose what will look best in your home. Here you'll find ranges that have matching chairs, or our classic natural and rustic oak tables with upholstered chairs in different styles. But that's just the beginning, because you can fine-tune them. Change the upholstery, chair or table with our dining set builder, or change the number of chairs you'd like in a set – as long as they're in pairs.
Oak dining table sets
Extending dining table sets are what you need when friends and family come round. And the family dining table is sometimes more than a place to eat, of course. It can be a crafting station, homework table – even a home office, sometimes. Don't forget that when you buy a table and chairs together, the chairs become half price. So have a look through our wooden dining table sets, and see how you can make your home look and feel good every day – with a solid wood dining table set.