Fairford Mattresses Details
This king-size mattress has been designed to provide you with excellent orthopaedic support to bring you a more natural, uninterrupted sleep. 1000 individually wrapped pocket springs provide firm support across the mattress for excellent back care, and no roll-together during the night. The spring are encased in foam to provide edge-to-edge support, it features a hand-tufted damask finish for added luxury. A perfect addition to any bedroom!
Our mattresses are fully compliant with UK Flammability Standards BS7177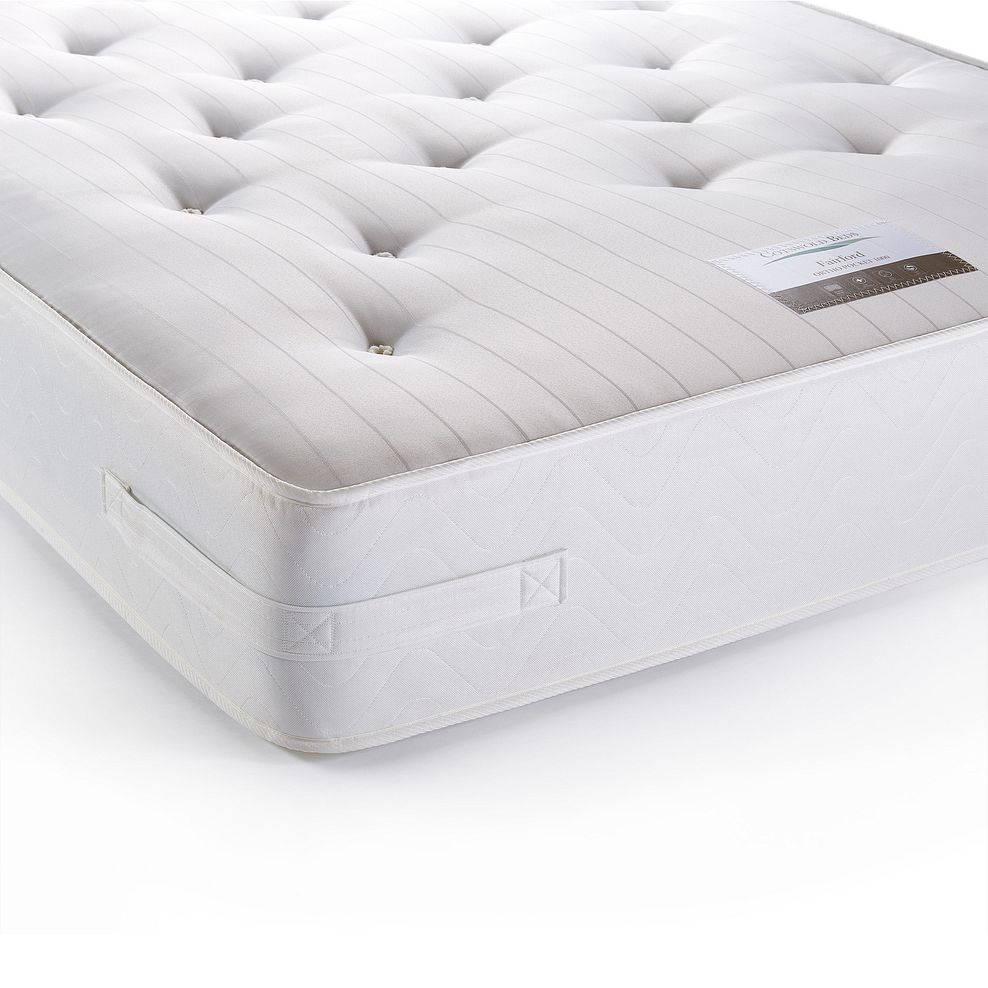 Dimensions & Assembly
| | | |
| --- | --- | --- |
| Dimension | CM | Inches |
| Height | 28 | 11.02 |
| Width | 150 | 59.06 |
| Length | 200 | 78.74 |
| | |
| --- | --- |
| Product Code | MAT-FAIR-ORT1000-KING |
| Product Title | Fairford Ortho Pocket 1000 King-size Mattress |
| Packaged dimensions | H160 x W50 x D50cm (allow up to 5cm in variation) |
| Weight | 30kg |
| Number of parts | 1 |
Will It Fit?
Choosing the right piece of furniture for your home is a big decision. Not only does it need to look good and do the job it was made to do, but it also needs to fit.
To fit with your interior style, to fit with your home needs, and most importantly, to fit with the dimensions of your room. If the piece of furniture is near a doorway, which way does the door open? Is the item going to be restricting the route in and out of the room? Is there a radiator on the wall, or a windowsill jutting out that you need to factor in when measuring the item's height?
Check what you can fit comfortably within your room by looking at the furniture measurements. You can find them in the Dimensions & Assembly section. Note them down and get busy with your tape measure.
The final important measurement to mention, is to ensure your new piece of furniture can fit through your front door when it gets delivered! Most items arrive assembled and boxed. The packaged item dimensions can also be found in the Packaging & Assembly section. Download our Will It Fit PDF, and follow our guide to a smooth furniture delivery.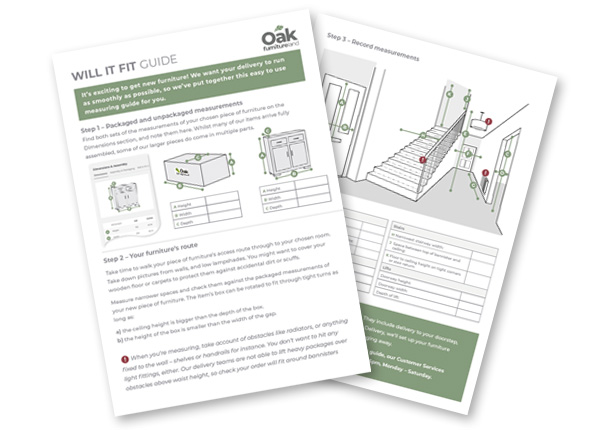 Reviews
4.6 stars out of 14 reviews
Avg.
Nice but not much comfortable. You can feel the springs on your back.
Musab Bashir - 27 February 2023
This mattress is well made by the cotswold company very comfortable and gives good support. Well recommended
customer AB - 24 January 2023
Great mattress very comfortable
Geoff Randle - 27 November 2022
Good quality mattress . V pleased !
Sami H - 06 August 2022
Excellent++++
Rebecca - 12 July 2021
Looks comfy but as my bed hasn't arrived yet I haven't been able to try it out yet
David Hargrave - 28 March 2021
Seems ok so far, comfortable nights sleep :)
Lisa Sleep - 30 January 2021
Found this mattress a little too firm to start with but am getting used to it, it is an orthopaedic mattress after all.. Too soon to tell about durability
Alison Turner - 16 January 2021
Intially thought it was too hard, but proved otherwise
Mrs Pearcy - 29 December 2020
Very supportive mattress , just what I needed for my back issues . Nicer quality than expected
Joanne - 13 September 2020
A good quality, firm mattress for a good price and made in the UK. We already have one of these in our air bnb flat and the guests often mention the comfy bed in their reviews. We got one for our own bed at home. The delivery guys were good and did go the extra mile to wrangle it up the staircase to the top floor.
Christabel Harley - 07 August 2020
seems like a good matress, unfortunately, I can t used it because the bed that I ordered in the same time will arrive with a 2 and a half months delay.
LAURA Juganaru - 30 July 2020
Amazing quality! brilliant service! delivered when said had a 3 hour delivery slot was early amazing just wish I could afford to fill my house will all oakland furniture 😊 Jess
Jessica Billington-Smith - 21 July 2020
Nice quality
Emma Martin - 01 April 2020
Read more reviews