Sleep like a dream on our high quality mattresses
A great night's sleep starts with a great mattress, which is why we've crafted ours to the highest possible standards. We work with the skilled UK craftsmen at Cotswold Beds to design and manufacture the most supportive, comfortable, and cosy mattresses possible, to have you sleeping easy in no time.
Great sleep is closer than ever
Improving your sleep leads to better health and wellbeing, and we know there's nothing more important than that. By working directly with the sleep specialists at Cotswold Beds, we're uniquely able to provide you with the highest quality mattress at any price point. Here's how you know you can dream easy with our mattresses.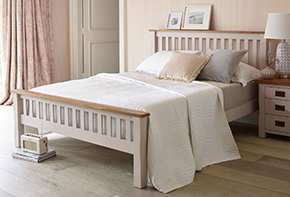 Pocket spring construction
Our pocket sprung mattresses are made up of hundreds (and often thousands!) of individual springs, which are nestled in individual fabric pockets to stop the springs from touching each other and minimising noise. They also offer individual support across the surface as they act on their own - so they offer allover contouring and don't sag in the middle.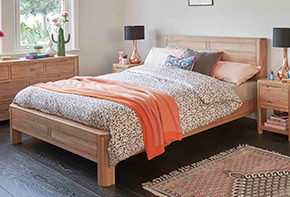 Foam encapsulation
All of our pocket spring mattresses are encased in a cosy foam surround, which improves your sleep experience. It reinforces the coils, adds cosy layers of support, and increases the useable surface area of the mattress, giving you more space to spread out! Plus you can sit right on the edge without fear of damaging your new mattress.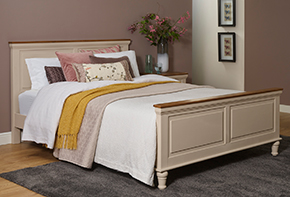 High performance layers
Beyond our foam encapsulation, we also top our mattresses with a selection of great high performance layers, including memory foam, high resilience foam for comfort, and even a pocket sprung pillow top, to provide you with all kinds of cosy support.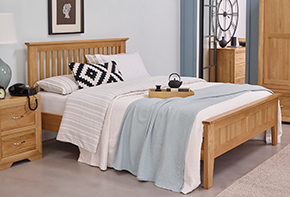 Care made simple
We've made caring for your bed as simple as possible, designing our whole range to be no flip - which has the extra bonus of having additional comfort layers on the top of each mattress. Many are also no-turn, eliminating the need for rotating it, so the only thing you need to do is dream!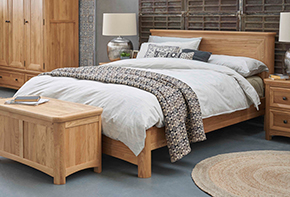 Focus on health
Our Cotswold Beds are made in the UK in a cleanroom facility, which means that they are completely non-allergenic and naturally resistant to mites, keeping your sleep, and your home even healthier.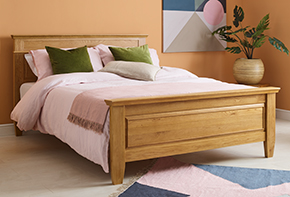 Speciality fabrics
We know the finishing touches matter, so we put the utmost care into selecting upholstery fabrics for our mattresses. We use high-performance fabrics, such as double stretch knit jersey to help contour to your body and the mattress, as well as high-loft and quilted fabrics for air ventilation, to make your mattress more comfortable.
Tips for a better sleep on your new mattress
A better night's sleep has all sorts of fantastic benefits, from reducing stress levels, to improving your memory, to helping you keep your weight under control! And your mattress is a simple way to make getting your best rest easier than ever. To choose the perfect mattress to help you snooze in style, we have a few top tips.
First off - where your sleep is concerned, bigger is definitely better, as the more room you have to move, the more likely it is that you will have an undisturbed rest. We would always recommend that you select the biggest mattress for the available space in your bedroom.
Consider this!
Babies sleep on a cot bed - which is 70cm wide. However, many adults share a double bed.
With a standard width of 135cm, this leaves you with 67.5cm of space each - less than you had when you were a baby! That's a great excuse to size up if we ever heard one...
If you're trying to find the perfect firmness for your new mattress, our pocket springs are a great guide. Which means that you can use the pocket spring count as a firmness guide; the more springs, the more support! Before you pick your perfect firmness, take a second to think about who will be sleeping on the mattress. After all, a rugby player will need a firmer mattress than a toddler, and since a guest room accommodates many types of sleepers, a mid-range spring count might be ideal.
We have lots of other great tips and tricks to help you drift off to the land of nod in no time at all. Our blog has lots of advice and inspiration, and we even have some bespoke guides on everything mattress related for you to browse, and learn more about our fantastic high quality mattresses.