Marlborough Mattresses Details
For those seeking a king-size mattress with excellent support and revolutionary comfort, look no further than our top of range Marlborough 6000 mattress. A special temperature regulating open cell foam top layer allows for a cool sleeping surface, while 6000 foam encapsulated pocket springs give individual support where needed. This high quality combination ensures edge to edge support across the whole surface over time, with no 'roll together' during the night.

The Marlborough 6000 mattress perfectly suits our range of more than 20 styles of bed frame, or is a great option to upgrade your existing mattress.
Our mattresses are fully compliant with UK Flammability Standards BS7177
All of our mattresses have been designed to fit and complement our range of solid hardwood king-size bed frames, browse the full range here.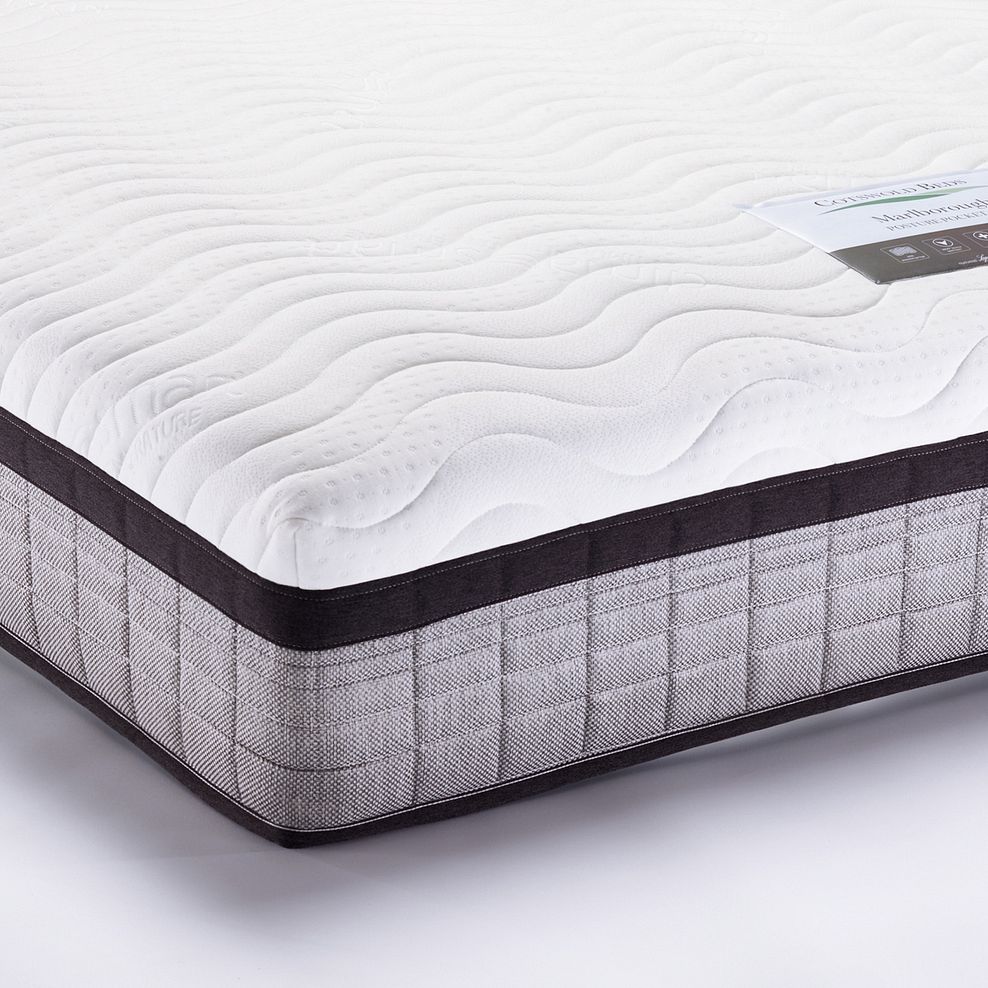 Dimensions & Assembly
| | | |
| --- | --- | --- |
| Dimension | CM | Inches |
| Height | 25 | 9.84 |
| Width | 150 | 59.06 |
| Length | 200 | 78.74 |
| | |
| --- | --- |
| Product Code | MAT-MALB6000-KING |
| Product Title | Marlborough Posture Pocket 6000 Pocket Spring King-size Mattress |
| Packaged dimensions | H198 x W152 x D30cm (allow up to 5cm in variation) |
| Weight | 53kg |
| Number of parts | 1 |
Will It Fit?
Choosing the right piece of furniture for your home is a big decision. Not only does it need to look good and do the job it was made to do, but it also needs to fit.
To fit with your interior style, to fit with your home needs, and most importantly, to fit with the dimensions of your room. If the piece of furniture is near a doorway, which way does the door open? Is the item going to be restricting the route in and out of the room? Is there a radiator on the wall, or a windowsill jutting out that you need to factor in when measuring the item's height?
Check what you can fit comfortably within your room by looking at the furniture measurements. You can find them in the Dimensions & Assembly section. Note them down and get busy with your tape measure.
The final important measurement to mention, is to ensure your new piece of furniture can fit through your front door when it gets delivered! Most items arrive assembled and boxed. The packaged item dimensions can also be found in the Packaging & Assembly section. Download our Will It Fit PDF, and follow our guide to a smooth furniture delivery.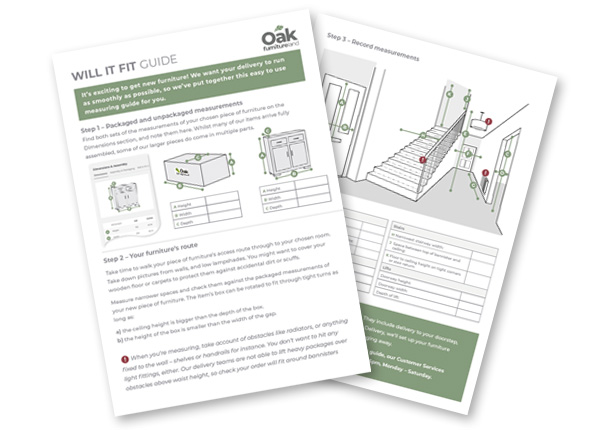 Reviews
4.4 stars out of 8 reviews
Avg.
Extremely comfortable. Good for bad back.
Imran Safeer - 18 October 2023
Excellent delivery, very comfortable to sleep on. Above expectation
Rob Fry - 18 June 2023
Excellent for my bad back
Douglas Burgess - 13 June 2023
I have found that the comfort of the mattress is only as good as the quality of the bed slats it is placed on. I tried several mattresses in the shop and found this to be very comfortable - so I bought two, even though they were very expensive. However, when placed on our new beds, which have flat slats (rather than sprung slats), the mattress felt very much firmer, and had lost its cushioning effect. I found the mattress uncomfortable (too firm), and would have asked for a refund/exchange, but found (from the paperwork) that this wasn't permitted. Therefore, I felt I had no option but to buy a thick foam mattress topper. I feel aggrieved that I spent so much money on new mattresses only to find them uncomfortable enough to have to buy a thick mattress topper. Also, now that I have a mattress topper, the overall height of the mattress is much higher which detracts from the overall look of the bed and I now have to buy extra deep fitted sheets to accommodate it. I'd have been as well buying a cheap thin mattress and a thick foam mattress topper. It would have helped for the salesperson to have pointed out that the firmness of the mattress is affected by the type of slats on the bed. If this had been pointed out to me, I would have gone for a very much softer mattress knowing that it would feel firmer on my bed. So, although I'm happy with the bedroom furniture I bought, I'm unhappy with the (very expensive) mattresses I bought.
Customer - 10 January 2023
Very comfortable mattress, very supportive for both of us. Deal on at time of purchase that took lots of money off. If the promotion was not on we would have never bought it.
Joshua McCormack - 17 December 2022
Lovely mattress - but you have to persevere as very very hard initially. Will be great once worn in a bit. This mattress is delivered rolled and vacuum packed - once unrolled and left for 4- 6 hrs it can be used although they recommend 24 hrs.
Natalie and Paul - 15 November 2020
this is a very comfortable mattress - time will tell if it is value for money - but I am hoping so as it was quite expensive but hopefully this will mean it will last
Bridget - 13 October 2020
I have had to give average ratings because I feel the product finishing should have been much better. The bed was delivered with 27 screws for connecting the slats to the side rails and centre rail. I would have expected the rails to be delivered with pre-drilled holes so as to allow for a user-friendly experience. I had to purchase a new mechanical drill in order to undertake the task of inserting 27 screws in hard wood - absolutely a tortuous experience. I feel the product finishing does not justify the premium cost of the product.
William - 13 September 2020
Read more reviews