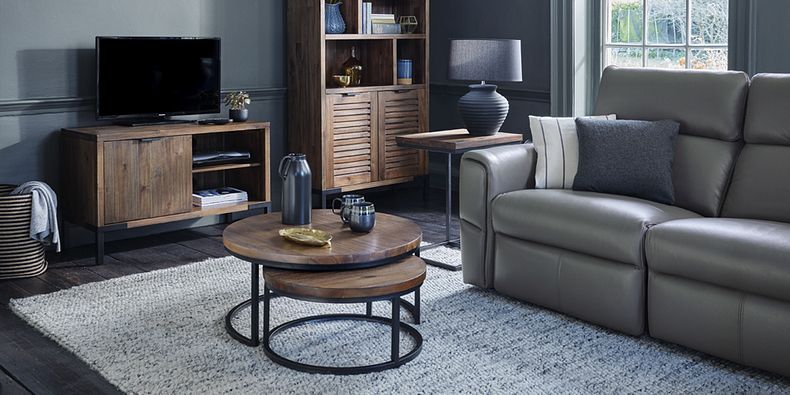 Detroit
Urban cool, stylish shapes, wood and metal
Tactile finish, metal accents

Detroit has a unique finish. Top surfaces have both smooth and brushed bands, and vertical planes have a scored motif. The finish is set off by metal accents. Lipped handles and squared-off legs add a touch of industrial style.

Hallmarks of quality

Detroit is made from solid hardwood all through, including drawer linings. Dovetail joints add strength – and metal handles add style. Made with backs on slatted doors and drawers, classic carpentry features across the range.

In the home

Waves of texture wash over Detroit. It also has slatted panels, low circular tables, and interesting shelf design on the tall bookcase. At heart, it's a solid look that'll be part of your style for years.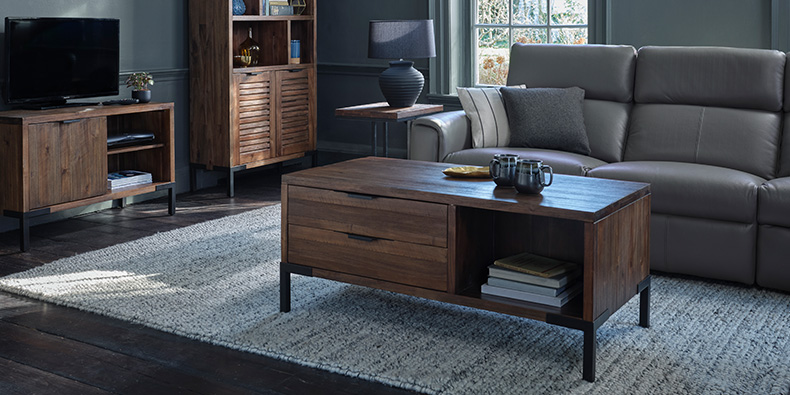 Living Room
Surface texture and rich colour make a warm and inviting interior style. A Detroit living room has the right amount of urban cool.
Bedroom
Comfortable, textured looks for a laid back bedroom. Detroit has the right touch of chic industrial style.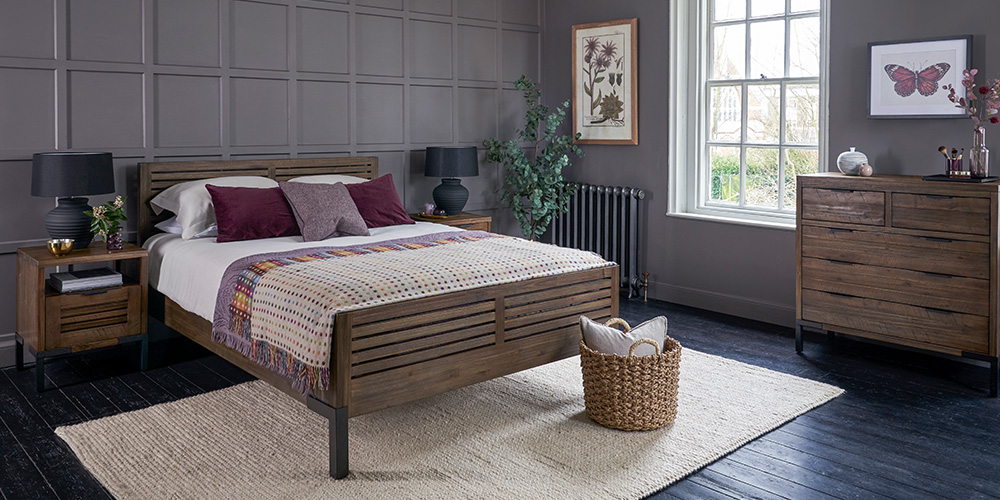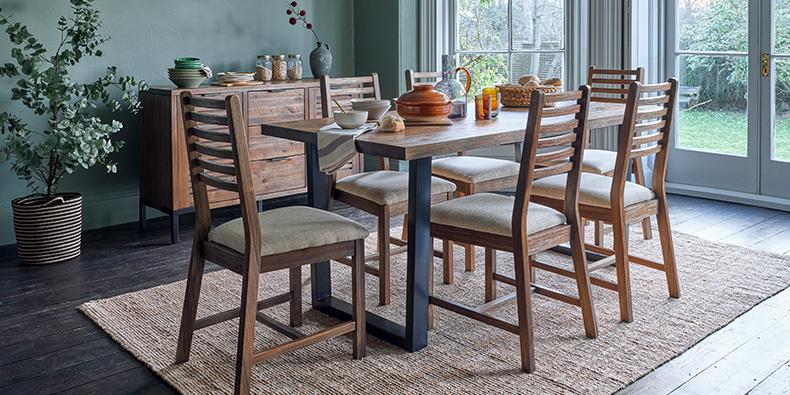 Dining Room
Detroit dining has two looks. Match sleigh legs on table and benches for lazy brunches. Or choose modern ladder back chairs.
Feeling inspired?
Shop the Detroit range
Detroit is a range of dark sophistication. Black metal legs and handles give an industrial edge, as well as the scored and brushed pattern across vertical sides. Detroit has a playful feel, too. You'll find flat-fronted drawers and cupboard doors alongside ones with slatted fronts (and solid backs).
Detroit is made from dark hardwood. Strong and solid, it has a modern stained and glazed finish teamed with black metal legs and handles. Scored, tactile and richly coloured, the range is both relaxed and elegant. With Detroit, your dining space can change from laid-back family brunches in the morning to grown-up dining in the evening. The touch of industrial cool suits both moods.
Space-saving styles of coffee table also feature, so it's simple to slip a spot of urban style into your home. But you can also use the different textures and tones of the range on a bigger scale, with furniture for different rooms in your home. It's stained and glazed, with a finish that's smooth where it's needed and textured in parts to add interest and flair. There's nothing quite like the feel of furniture made from solid dark wood – and knowing that it's an investment. Browse the look to find pieces for all around your home.