Different ways to use a sideboard
Inspiration Station - Style and Storage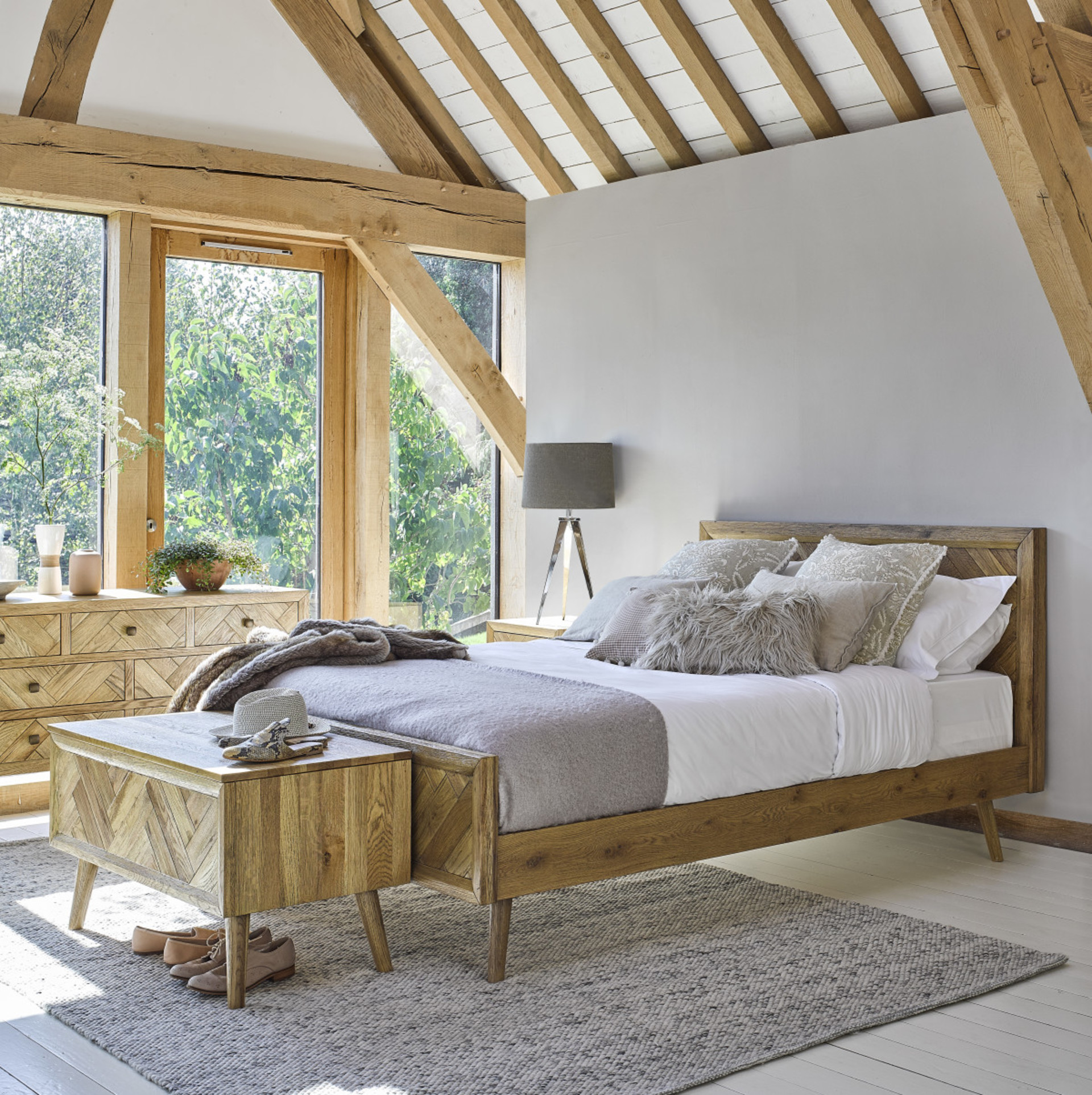 There's good reason why sideboards are so popular: chiefly, they are a versatile piece of furniture that can be used in a number of different ways. Whether you pick yours for its style qualities or its functionality, it is a piece of furniture which can transform a room and put an end to little quibbles and frustrations that you might have in terms of functional space, storage, or dividing different social spaces. There are plenty of ways you can use your sideboard - and we're here to show you all the inspiring options by answering your burning questions!
Can you use a sideboard as a TV stand?
You may be looking for living room storage ideas and stumbled across the sideboard. Customers often opt for a sideboard instead of a TV unit as they are often more of a style statement, offering longer, cleaner lines and more surface area to play with. They also come with a lot more space, which is particularly useful if you have lots of DVDs or games consoles and their accompanying apparatus to tidy away.
As with any TV unit you would purchase, be sure to measure your sideboard to make sure that the screen fits on top of it without wobbling or taking up too much room and sits at an appropriate height for comfortable viewing - you don't want to have to crane your neck up or down.
Image credit @miss_mustard_design
Of course, you may want both in your living room to maximise your storage potential. Throughout our ranges, you'll find many matching TV units and sideboards to choose from, helping you create a smart, cohesive look in your chill out space.
Read on for inspiration on how to use sideboards around the home.
Can I put a sideboard in front of a window?
A good way to add a bit of character to a landing or to use space by a bay window in a living room is to place a sideboard under the window. It is important, however, that you arrange the sideboard so it doesn't block out any light. Measure the height from the bottom of the window to the floor and make sure it doesn't go any higher than this measurement.
By opting for a low-profile unit, light is encouraged to bounce off its surface instead of being shut out by it. To optimise this effect, you'll want to select a sideboard made out of natural oak or one with a light painted finish.
If you're looking for more things to consider when buying a sideboard, check out our guide for more.
Image credit @sallyypenk
Does the sideboard have to match the table?
Deciding whether you want the furniture in your dining room - or any room of the home, for that matter - to mix or match is all down to personal preference. There are plenty of different styles of sideboards on offer and they all look great when matched with a dining set from the same range, but you can also achieve a unique and varied look when mixing different finishes and styles across a room.
Image credit @myarundelstory
One popular way that our experts recommend mixing and matching furniture is by looking at the finish of a painted sideboard's top - this will be either natural or rustic oak - and using this as a basis for the rest of your decor. Having a painted sideboard and a rustic oak dining set, for example, will remain consistent without providing a matchy-matchy look that doesn't suit all tastes. We would recommend keeping silhouettes and detailing similar as you want running themes that thread throughout all your pieces: in this vein, country cottage style coffee tables won't go with industrial sideboards - one is soft and rounded, the other boxy and minimalist.
Can you use a sideboard as a dresser?
Just like our dining room dresser, sideboards are equally brilliant feature pieces. If your space favours a horizontal rectangle over a piece of furniture that climbs vertically up the wall, you may want to consider a sideboard instead of a dresser. Sideboards have all the same functionality: they can store pots, pans, cutlery, crockery and any other household essentials.
Image credit @coorie_renovations
Our sideboards can also be transformed into stylish drinks cabinets thanks to their ample cupboard space and smooth surface area - perfect for displaying cool cocktail glasses and giving you room to whip up fruity concoctions for friends.
For a more extensive look at smart storage options, check out our guide to maximising storage potential across your home. Otherwise, start browsing our full range of sideboards today.
---
More Inspiration
---
Your #OakFurnitureLand Style