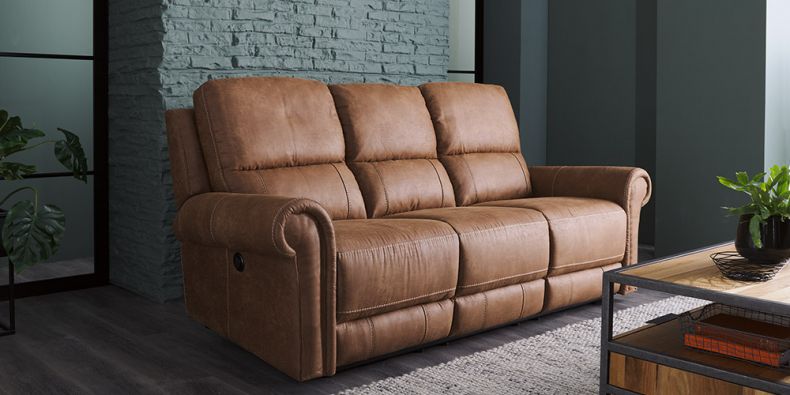 Colorado

GUARANTEED
Christmas delivery*
ENDS MIDNIGHT!
Sit back in comfort with a Colorado electric recliner
This range is cosy and relaxed.
Colorado range has been designed with relaxation in mind. This is both in its relaxed, cosy finish, and the fact that it's a range of electric recliners. At the touch of a button, you can elevate your feet, and get comfy. With USB port by the power button, you can charge your devices as you use them. Colorado has an inviting look, with deep seats and slightly flared, scrolled arms. This gives plenty of seating area in which to get settled. Contrasting stitch adds to the look, and gives reinforcement at key places. Inside, there's hardwood in the frame for strength, and seats are sprung to keep them feeling and looking good for longer. Fibre cushioning in the back – together with lumbar support – and supporting foam in the seats all make for a restful place to sit. Available in three seater, two seater and armchair, there's plenty of scope for some Colorado comfort in any size living room.