Our sofas are designed with the same care and attention to detail as our solid oak furniture - making them some of the best on the market! We combine some of the highest quality materials - including real leather and solid oak - with our own innovative and exclusive construction techniques to craft cosy and comfortable furniture, perfect for family life.
HIGH QUALITY FOR EVERY HOME
Every home deserves a stylish sofa that will last, which is why we have such a wide range of looks and sizes to choose from. Each is designed by our in-house experts to add something special to your home.

For example, our sofa beds are made to match their standard sofa equivalents, so if you're adding some extra sleeping space to your living room, you know it will match the rest of your decor. Plus, we specify that our sofa bed mattresses are actually comfortable, with a deep mattress and special spring and foam support that helps you and your guests to sleep easy.
Many of our footstools have useful storage, to help keep your living room tidy. The opening mechanism is easy-to-use and hidden, the perfect space to store spare throws, toys, and other living room clutter When it comes to upholstery, only the best will do. Our leather sofas are made with 100% real leather, with no substitutes. Where other manufacturers often use PVC, leather effect, vegan leather, or leatherette in hidden areas to save costs on their sofas, we are committed to only using the highest quality materials in ours. Even in areas which are hidden during regular use – such as the back and the sides – you can relax knowing ours are leather all over.
Our fabrics are also carefully selected to stand up to the demands of everyday life. We test all our upholstery fabrics with a process called the Martindale rub test to ensure their durability. During the test, a machine rubs two metal discs together to see how much wear it takes to change the appearance of the fabric. We only use fabrics that are rated for robust domestic use, making sure they'll stand the test of time in your home.
And we know that life's too short for plumping sofa cushions. Our designers have come up with special cushion fillings which look great, feel incredibly comfortable, and are easy to care for. From our exclusive dual-foam cushions – which have crisp shapes and need no turning or plumping – through foam and fibre cushions for a relaxed style, to pocket- sprung seating in leather loungers, you'll only find high quality seating with us.
THE PROOF OF THE SOFA IS IN THE SITTING
There's a reason why we have such great customer feedback on our sofas; they're built with the utmost care. We only sell sofas we'd be happy to have in our own homes. Plus, we've worked hard to solve the most common sofa problems, helping ours to last for years.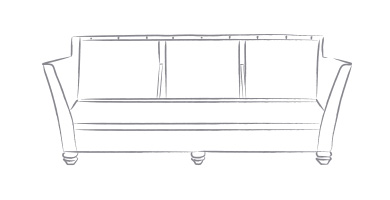 Carefully constructed frame
We incorporate hardwood into all our sofa frames, paying particular attention to key stress points to make sure it keeps its shape over time. Not only that, we also only use screwed or pinned, and glued joints in the frame for their leading strength and durability. No creaking or warping with our sofas!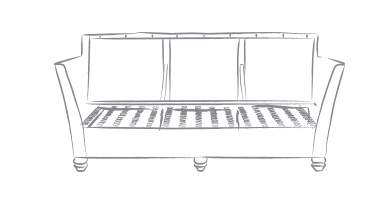 Serpentine springs
Our seat cushions are supported with serpentine springs with special silencing joints - thick flat metal springs which help to support the seat to keep it feeling comfortable. And while the standard for quality seat support is to use 4 of these, we go the extra mile and pack 5 per seat into many of our sofas for that extra peace of mind!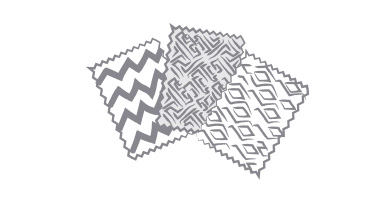 The best upholstery fabrics
We're choosy when it comes to our upholstery, using only the highest quality fabrics and 100% real leather all over in our sofas and armchairs. All our fabrics are rated for heavy domestic use to stand up to the demands of family life.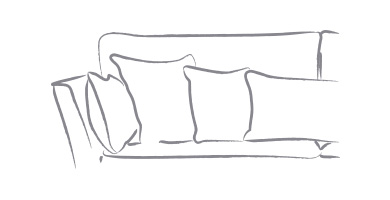 Scatter cushions
Many of our sofas come with free coordinating scatter cushions to add style and comfort to your sofa. Plus, their reversible upholstery means you'll always find a look you love!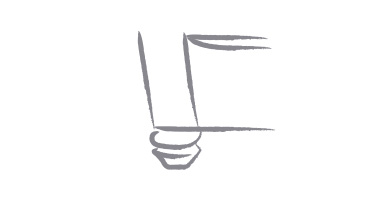 Solid hardwood feet
We love solid oak, so we couldn't help but include some of it in our sofas too! Many styles feature solid oak feet in our natural or rustic finishes, to perfectly coordinate with our cabinet ranges!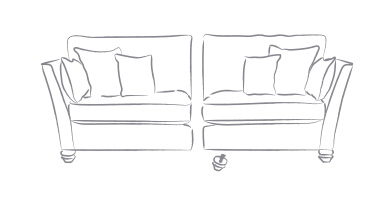 Split for easy delivery
Want a large sofa to lounge on, but have limited space? We've designed a selection of split sofas and modular sofa ranges, perfect for flexibility and easier delivery!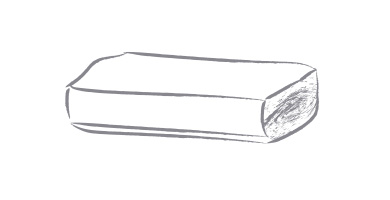 Seat construction
When it comes to your sofa, comfort is key. We have specially designed seat cushions, including our exclusive dual-foam fillings, that will feel as great as the day you bought them for years to come - plus they're also no-turn for easy care!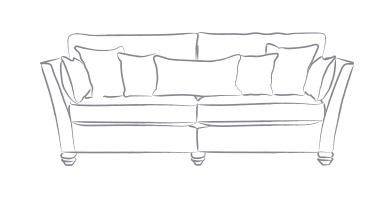 Lounge in luxury
Our recliner armchairs and sofas feature easy to use reclining mechanisms, so you can lie back in your ideal relaxing position. We have electric and manual versions so you can choose your perfect style.