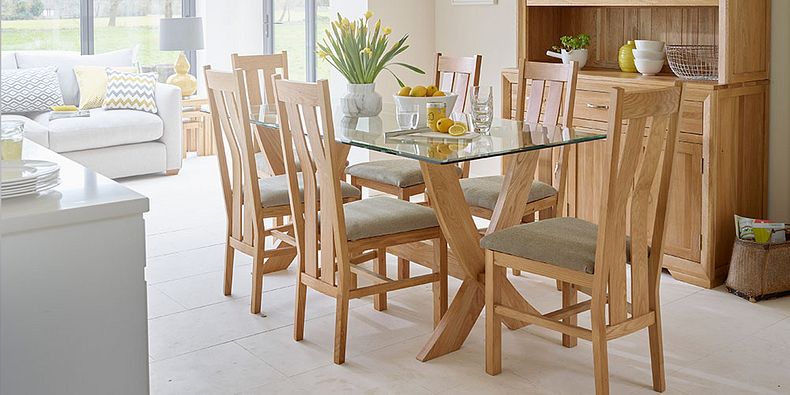 Modern Dining Table and Chairs
Modern dining.
FROM £930
Updating the dining room or kitchen is exciting. And it's even more exciting to know that there's so much choice in new styles of dining furniture at Oak Furnitureland.
If your style is Scandi and retro-modern, we've got distinctive chairs with matching table and benches made from beautiful solid natural oak. Tapered legs and slim frames are just right for this look.
We have warehouse or industrial style too, with metal cross legs, or sleigh legs, bistro chairs and living edge benches and tables. If modern colours are more your thing, we've got smart, perfectly painted grey painted sets, or deep inky blue.
We've put together several modern dining table sets, some featuring chairs and benches. Proving popular, they invite thoughts of Sunday brunches with friends and family.
Whatever the style, our sets of modern dining table and chairs are still made using classic carpentry techniques. They're made to last, and to be at the centre of your home.