Timber Sourcing Statement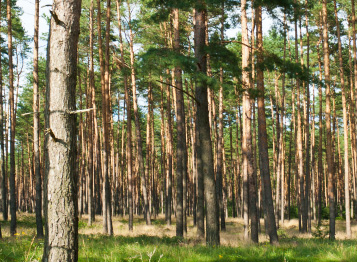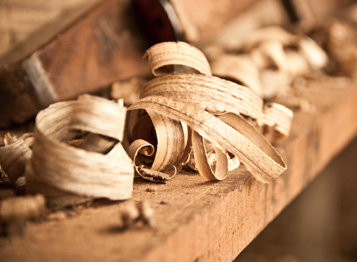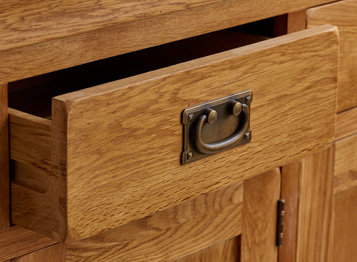 Real wood is at the heart of our business. We always use the best possible wood to make our designs, and go to great lengths to make sure our wood is responsibly sourced. All our cabinetry is made from solid hardwood; real wood that comes from well managed forests. When you buy from us, you can be assured that we know where the wood in your furniture comes from.
Our sourcing checks
Every piece of our furniture comes from suppliers who have traceable, ethical practices. Our sourcing team regularly checks this with site visits. From time to time they go to the forest, plantation or farm specified in sourcing documents. They check in person that the timber used in our products is the exact species and place of origin stated.
We have a timber sourcing system across the business that our suppliers stick to. This means that our timber comes from well managed forests, legally, via a fully transparent supply chain.
The legalities
The EU's Forest Law Enforcement, Governance and Trade (FLEGT) Action Plan was established in 2003 to reduce illegal logging by improving forest management and promoting trade in legally produced timber. EU Timber Regulations (EUTR) came into force in 2013 as part of the FLEGT Action Plan banning the sale of illegal timber products within the EU.
Oak Furnitureland is considered both an operator or first placer and also a trade seller of timber products. Under EUTR we are required to implement and operate a due diligence system in order to minimise the risk of placing illegal timber or any of its derived products on the EU market.
We have been working closely with one of the European Commission's recognised Monitoring Organisations to reinforce our due diligence system and to ensure we comply with EUTR. EU-recognised Monitoring Organisations have been evaluated by the European Commission to assist operators in meeting their EUTR obligations.
All our furniture is 100% EU Timber Regulations compliant. Oak Furnitureland will not source timber for any of its products that has been:
Illegally harvested;
Harvested in violation of traditional and human rights;
Harvested in forests in which high conservation values are threatened by management activities;
Harvested in forests being converted to plantations or non-forests use;
From forests in which genetically modified trees are planted
EU Legality – is this relevant now?
From 1 January 2021, EUTR will no longer apply in Great Britain (England, Scotland and Wales). Companies in Northern Ireland will still be subject to the EUTR, but negotiations are ongoing, and this could soon change.
In its place, the UK Timber Regulation (UKTR) now applies in Great Britain.
UK Timber Regulation will act exactly as EUTR's function, to ensure that no illegal timber or timber products can be sold in the UK.
Under these regulations, Oak Furnitureland will continue to carry out due diligence to confirm timber is legally harvested.
Where does our wood come from?
The real wood we use in our furniture comes from the USA, Europe, China, Vietnam, and India. Our suppliers' manufacturing centres are in the UK, Vietnam, China, and India.
Paul Wright, Chief Sourcing Officer:
"We take sourcing incredibly seriously. By personally visiting and monitoring all our suppliers regularly, we can ensure the entire supply chain is transparent. We have established excellent long-term working relationships with our suppliers, working collaboratively with them to build and maintain the best working practices."
How is the wood traced?
We ask all our suppliers for exportation documents, every week. They show details of all the timber we buy, such as the species, and the location of the forest. All suppliers give us mapping details of their whole timber supply chain. The supplier information is kept up to date, and can be seen to match the weekly exportation documents.
Every shipment of wood has a record to show where it was bought. As a double check, we also work with a lab in Germany to test our wood's DNA. This can be cross-referenced with the exportation documents.
Our overseas teams are well aware of the importance of being able to trace all the materials we use. We will continue to teach our suppliers about the importance of this, and good practice in our supply chain.
Our commitment
We rely on wood for our business. Through our responsible timber sourcing, we can have a positive influence in protecting global forests. We're committed to this protection, and to the communities who depend on them.