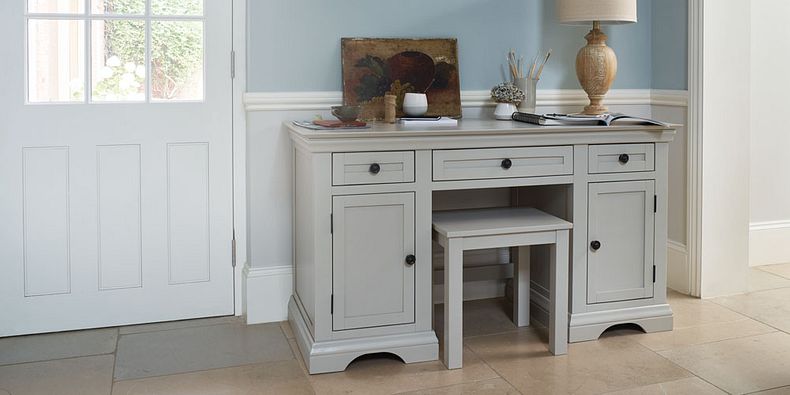 Mango and Painted Desks
Properly made mango and painted desks – for life.
Solid backs and bases, dovetail joints on drawers.
FROM £285
Having a well designed, and high quality desk makes all the difference for a productive workday, and our painted and mango computer desks are a great solution to help you feel happier while working.
These popular solid hardwood computer desks feature beautiful finishes; exotic mango wood with a natural protective wax, and smooth painted shades paired with solid oak tops.
Ideally you'll also want a desk that has heaps of storage space in its drawers and cabinets and we've got you covered here as well. You'll find that our desks are the perfect combination of function and style.
Browse our stylish selection of painted and mango computer desks today. Don't forget, we offer delivery straight to your room of choice.