Divided Living Room Ideas
Inspiration Station - Living Room

Whether you live in a cosy urban dwelling or a sprawling country estate, your living space isn't always designed in a way that works for you. In small homes and big spaces alike, a multifunctional living room is paramount. Your goal may be to create smaller, cosier nooks in your living space, provide an extra layer of privacy, maximise storage opportunities or just switch up the scenery. Here are our top ideas for dividing your living room.
Preparing to separate a large living room
Initially it would be useful to envision or even sketch out your floor plan so you understand what exactly it is you're working with. Do you have tight corners? A slanted roof? Fittings like radiators and skylights? Whatever it is that needs to be accounted for, make sure you are taking measurements that will aid your planning.
How to separate a large living room
Separate a home office from a living room
As working from home is quickly becoming the norm rather than the exception, it's important we carve out permanent spaces that are optimised for productivity. In an open plan space, it's even more important that working and living areas are kept separate, not only so you can disconnect completely from your work, but also so any unsightly wires and cables are hidden away.
There are many ways to divide your living room and office in a way that's not only practical but also a style feature. You can use screen dividers, glass windows or doors, open bookcases or plant dividers that act as a barrier, or textured walls that create a physical demarcation between one area and the next.
Separate hallway from living room
If you have a front door that opens straight out into your living room, you may want to design an entranceway so there is a physical checkpoint between entering and leaving the home (somewhere to put on your coat and shoes, for example).
Using furniture to create a narrow hallway also provides a pleasant experience for entering the home. Arrange your furniture so its straight lines create a corridor near the door. You could do this by using the back of the sofa and a sideboard to act as a continual line. Facing furniture away from each other or playing with back to back layouts will help achieve this effect.
Divide a room with curtains
Curtains are a really useful room divider option, especially in smaller living spaces like a studio where doors and foldable dividers take up too much room. Fabric is light and flowy and can easily blend into the rest of the interiors while still creating that distinct separation.
How to divide a living room and dining room combo
Divide living and dining rooms using different flooring
In an open plan living-dining space, your floors should be fit for purpose. For instance, it may not be all that practical to have a carpeted-all-over look in a busy family home where food underneath the dining table could leave behind difficult stains. Consider a carpeted living area and an adjoining dining area with wooden floors. Not only will this be a more sensible option, but it will also be a visual divider.
Dividing your living room with rugs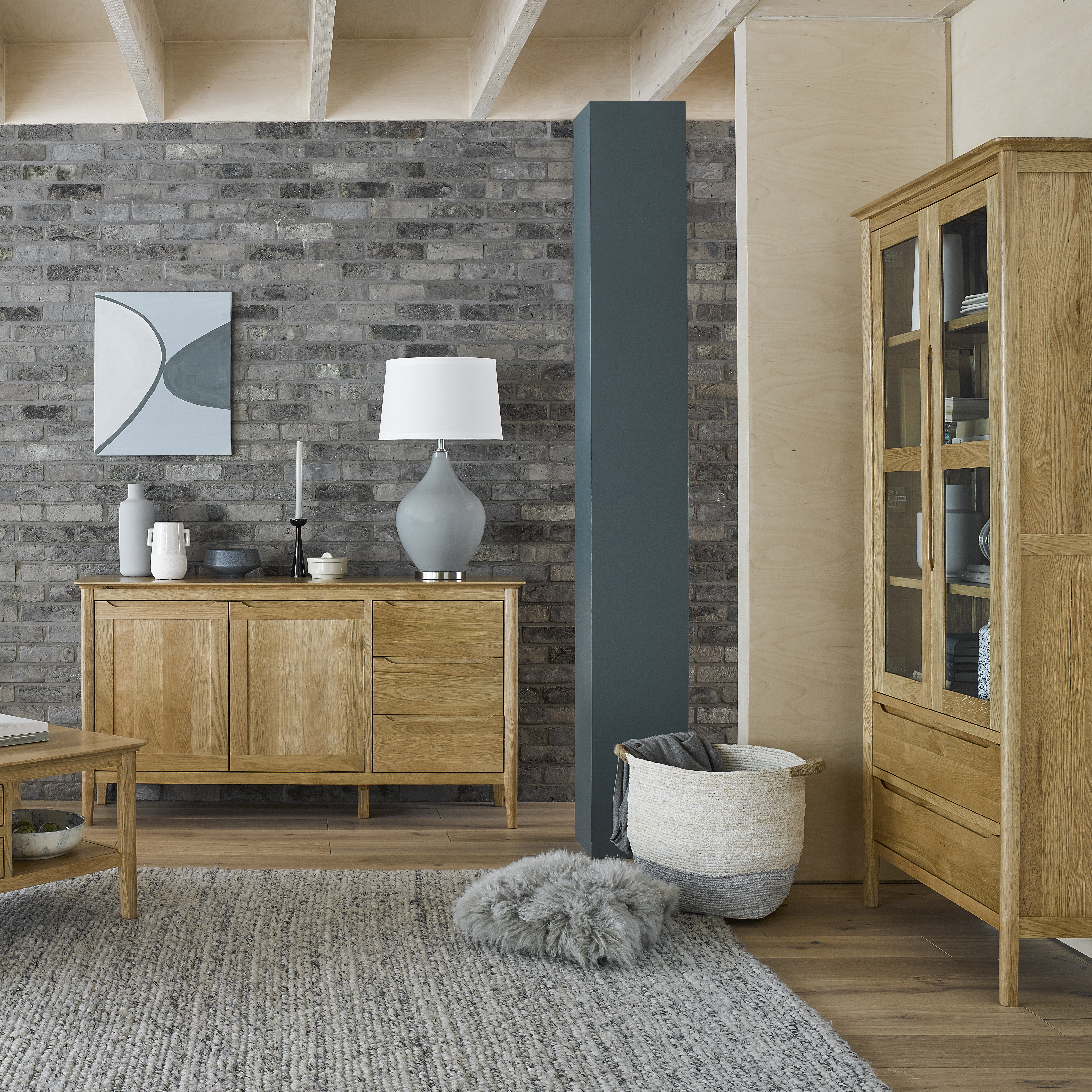 Along a similar vein, using a rug to divide the living area from a dining room or kitchen will help compartmentalise your social space. Area rugs are perfect for slotting underneath your sofa and coffee table as they create a warm, homely vibe. This boundary is best set by using colours that contrast against the floor or the rest of the room.
Separate living room and dining room with paint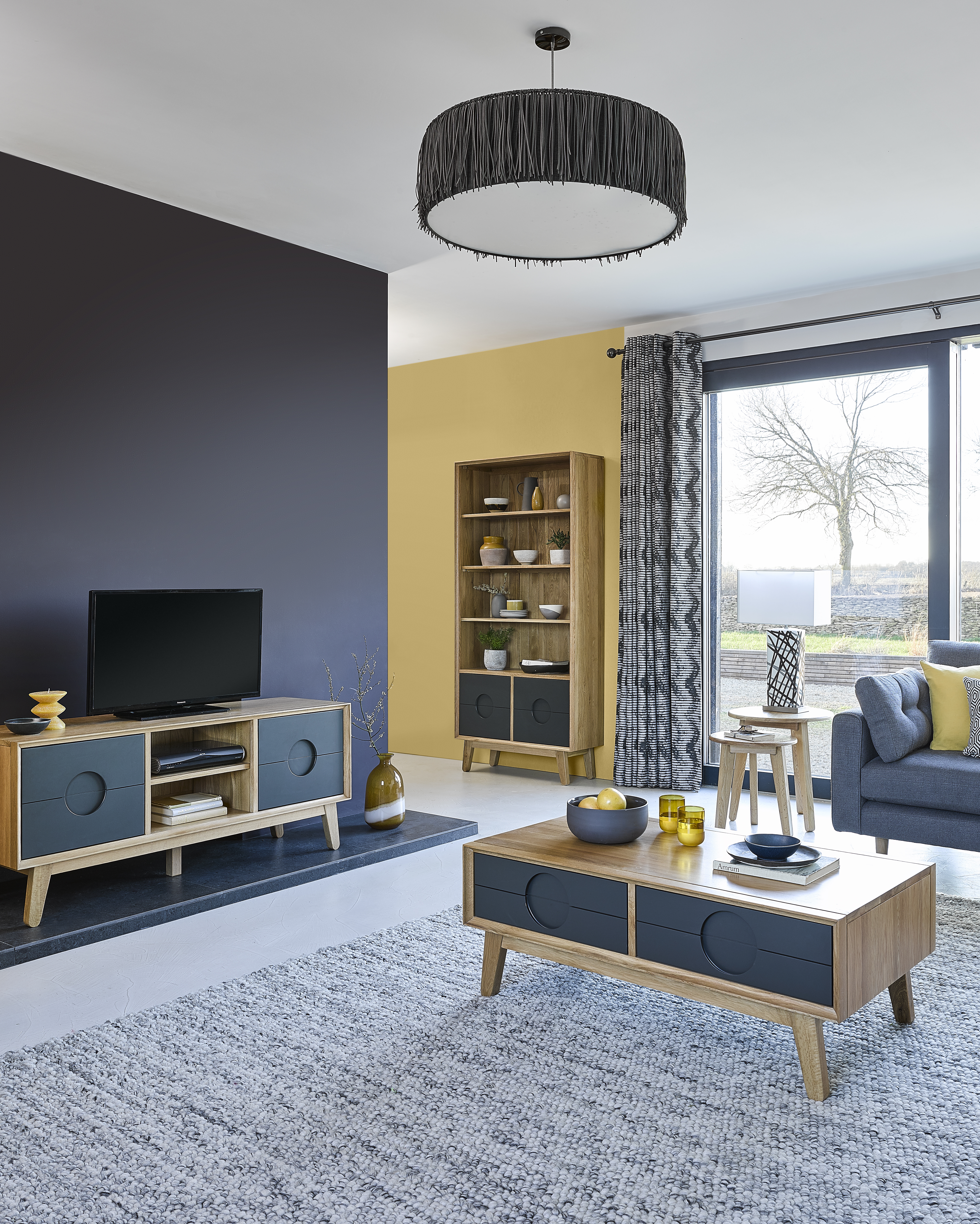 Clever use of colour helps the eye dart around the room. This is well achieved in minimalist style homes with a minimal colour palette - too much going on and it can be overwhelming. Visual contrast - two shades on opposite sides of the colour spectrum, perhaps - divides a space.
Kitchen - living room divider ideas
Living room screen dividers
It's always a good idea to break up the space between the kitchen and its associated mess and smells with the rest of your social space. You can use screen or glass dividers or even something like crittall doors here.
Island separating kitchen living room
For the same purpose but with that additional bit of functionality, kitchen islands are great because they act as extra storage and a small dining area as well as a room divider.
Separating space with furniture
Much like the concept of using the hard lines of furniture to separate parts of the room to create a hallway, you can also mix and match coloured accessories to bracket off parts of the room for purpose. A clever combination of painted and rustic oak furniture, for example, can achieve this, else you can go back-to-back.
Feeling inspired? Browse more stylish living room furniture to see how our high quality ranges can work to benefit your open plan space.
---
More Inspiration