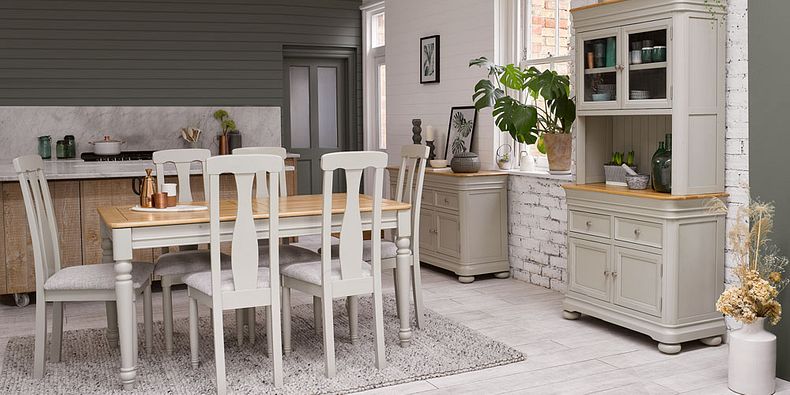 Brindle
Brindle is a blend of old and new.
Natural solid oak crowns an elegant sage grey finish.
Grey oak furniture
Curved and comfortable, Brindle is a seamless blend of old and new. Themes from traditional country furniture mix in this modern range. Natural oak tops crown a smart sage grey finish, which gives Brindle its inherent elegance, together with softly rounded cornices and beading. Bright and modern nickel-coloured handles on cupboards and drawers lend a delicate detail to the range. Brindle strikes the perfect balance between comfort and flair, epitomising the coveted contemporary farmhouse look. Made from 100% solid wood from top to bottom, this grey oak furniture collection is built to last.