Free accessory promo
We are offering a
FREE

accessory worth up to £300 with every order of £1,500 or more.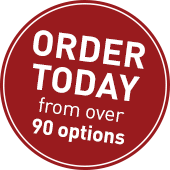 How do I receive my
FREE

accessory?

If your basket has a value of £1,500 or more, you will be prompted to choose from a mirror, clock or lamp from our extensive range. Provided your order is £1,500 or more, the discount will be applied to your basket.
Some of our best selling accessories are shown below, please see the mirror, clock and lamp categories for our complete offering. Please note you can only claim 1 Free accessory per customer.
What if I forget?
If your order qualifies for a free accessory and you haven't added one to your shopping basket, you can call our sales office on 0800 440 2254 to add it. Please note that if part of the order has been dispatched, a delivery charge will be applied.