From dusty moss to vibrant lime, emerald, olive, hunter or sage, green enriches our rooms with one of nature's favourite hues. With the ability to bring the outside in, using the colour green in our home is one of best ways to create a welcoming space. In honour of Spring's imminent arrival, we're sharing our top tips in bringing this colour into your home. Whether bold and fearless or pale and interesting, we're sure it's a look you'll love.
Decorating with House Plants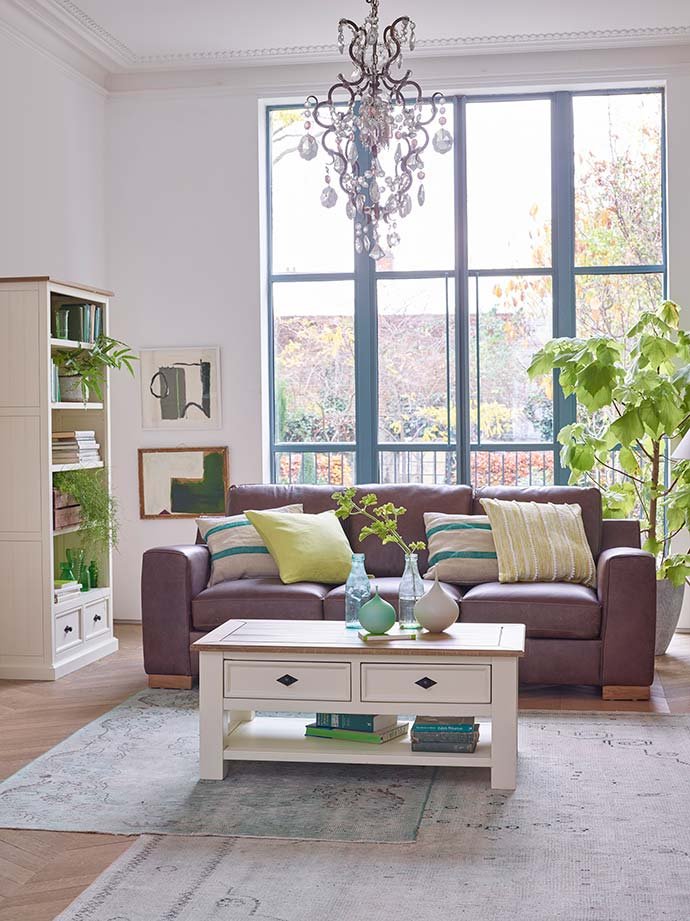 One of the easiest ways to bring green into your home décor is through house plants. No matter what your colour palette, a burst of life will always create a look that's alive and inviting so consider a large leafy specimen near a sunny window or dot a few along bookshelves or add some fresh cuttings from your garden in a vase on your coffee table.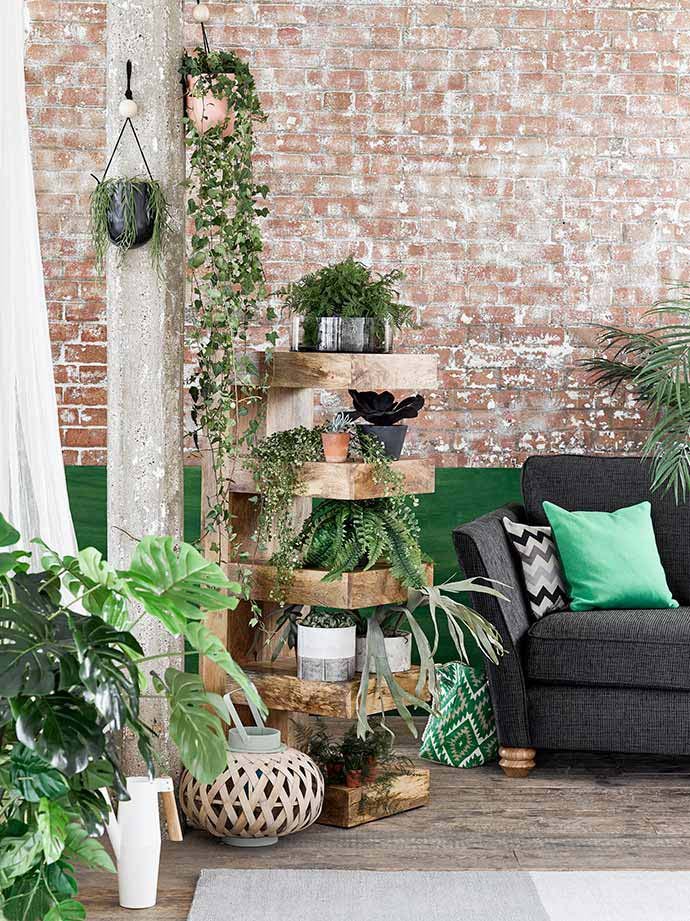 If you are thinking about creating a bold statement with paint and plants, we love this idea of using paint on only the bottom half of the walls in a rich green colour. While it looks fantastic with natural brick, for plain walls, consider using a neutral shade above to balance the vibrancy below, creating a creative chair rail effect.
For more ideas, check out our post on decorating with plants here.
Green Bedroom Ideas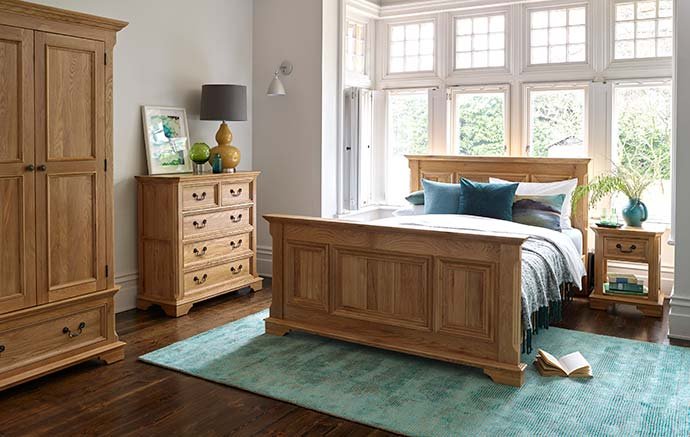 Above, this neutral bedroom has come to life with the addition of a green rug and a few choice accents in emerald, lime and deep turquoise. For those who feel nervous about adding colour to a neutral home, accessories are the perfect way to try out the look without a huge commitment.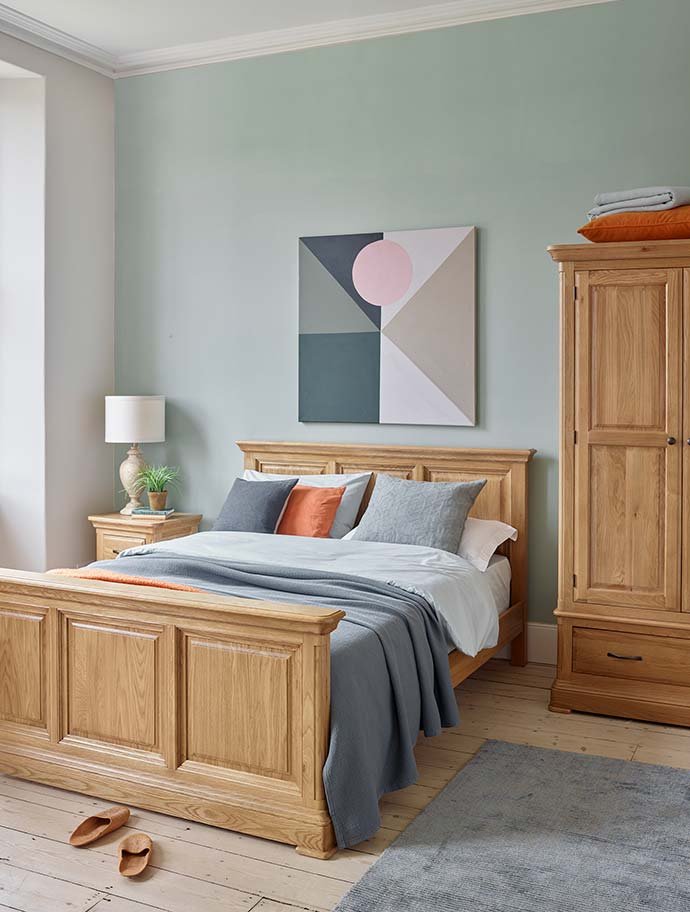 For those wishing to create a calm and restful space, why not try a sage green on the walls and compliment this look with accents of deep rust and shades of blue? This colour combination creates a relaxing space with plenty of interest.
Colours That Go with Green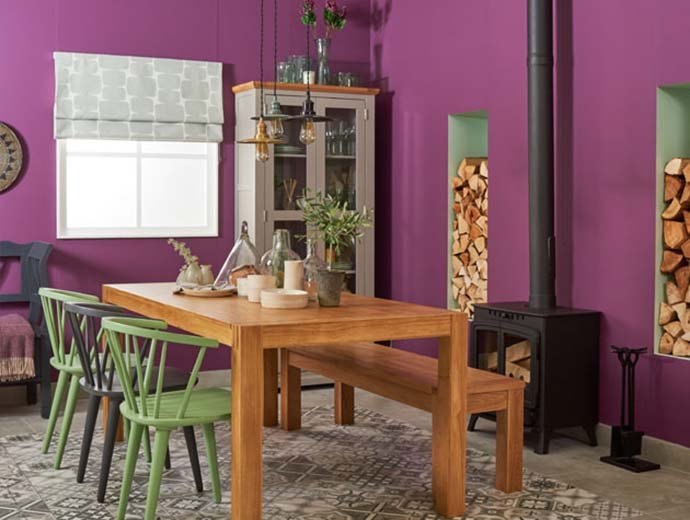 There are two simple formulas for marrying colours and both use the colour wheel. In our first example, we see green paired with it's opposite on the colour wheel – purple. This combination is bold and fearless with bright colours but for something more subdued, consider the same pairing with a lighter saturation like mint green with lilac.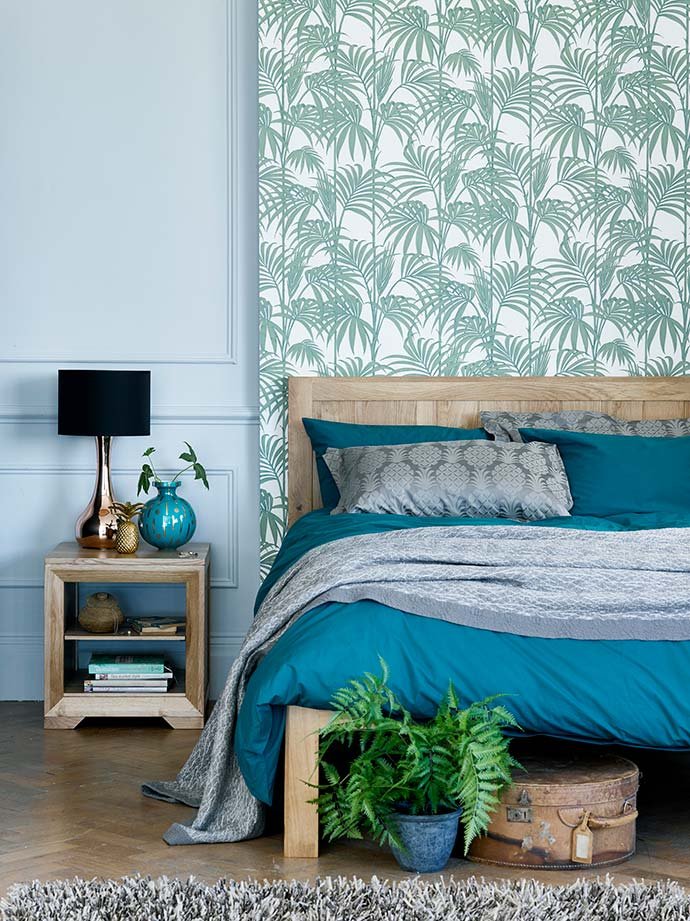 The second way to pair green is via the colours that are directly next to it on the colour wheel. Pair greens with a warm undertone to yellow or red shades or greens with a cool undertone with shades of blue for a subtle contrast.
For more ideas on pairing green, check out our post on using green with pink!
Using Green as a Neutral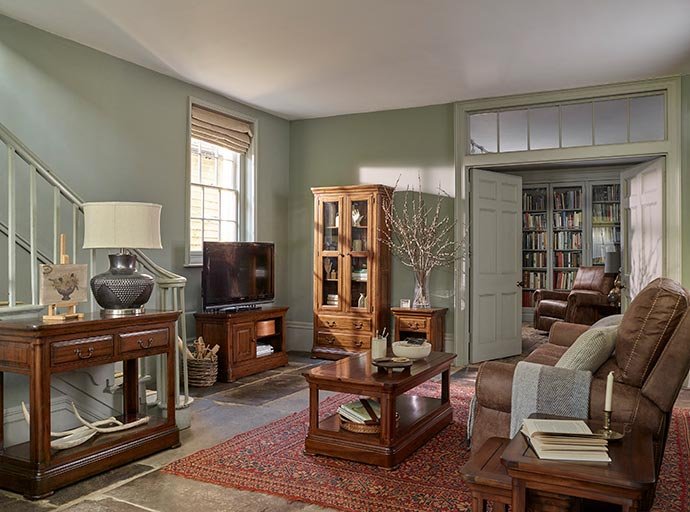 This relaxing and cosy living room creates warmth with the use of rustic wood accents and leather paired with soft sage green walls. Green has the ability to make us feel calm and this colour is the perfect look for a welcoming space.
Bring in Green Through Artwork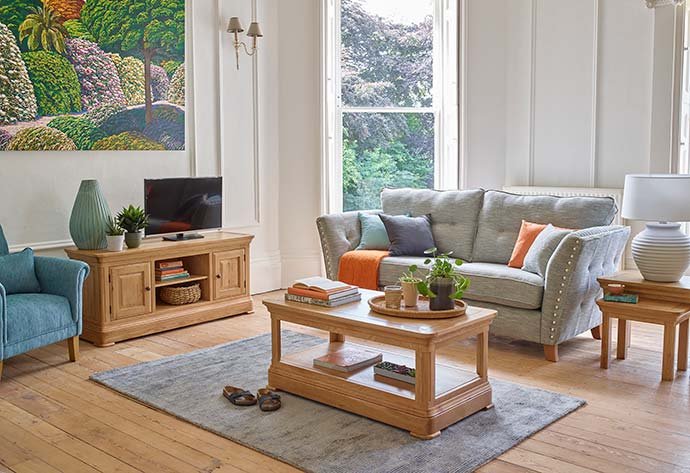 In our example above, the colour palette takes its cue from the bold artwork above the television. The bright green is picked up in the large vase as well as the small grouping of plants on the coffee table and the other colours have been chosen to compliment the scheme in complimentary shades of blue and orange.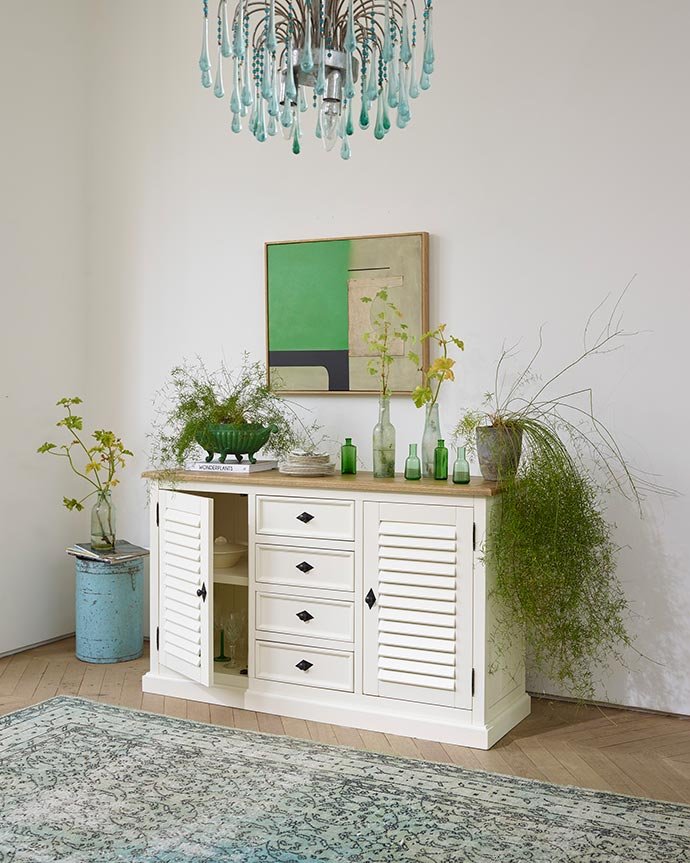 For a calm, fresh vibe, consider artwork which pairs green with neutral shades of tans and black. We love this combination of an abstract piece paired with painted furniture, a black footed bowl, green glass accents and plenty of greenery for a relaxed look. A touch of aqua in the chandelier, stool and rug completes the look.
How will you be using green in your home this year? We'd love to hear from you! Tweet us at @OFLoakfurniture or tag us on Instagram!
For more ideas on decorating with green, check out our blog post on using Pantone's Greenery in Your Home.