Whether you're on the hunt for somewhere to showcase your favourite reads or in need of extra storage, a sturdy bookcase could be the missing piece of furniture you need in your home.
You don't have to stick to keeping your bookcase in the study, get inspired by our ideas and helpful styling tips on how to make the most of using bookcases in different rooms of your home.
Bookcases for your Living Room
Morgan Modular Sofa, Morgan Armchair, Romsey Bookcase & Romsey Side Table
The bookcase is one of the focal points of your living room and should be a feature that both relaxes and inspires you. Naturally, the shape, colour and style of the bookcase will need to complement the space. You can find out more about choosing the right bookcase in our blog.
Whether you're a fastidious alphabetiser or favour a more relaxed approach, your library tells an evocative story of your household's past. It's also a great reminder to make the time to revisit that unfinished novel from last summer's holiday, or to brush up on your learnings from a course. If your home includes children, the lower shelves can be used for their books, toys or games. Though encouraging them to replace them after use might be a tricky task!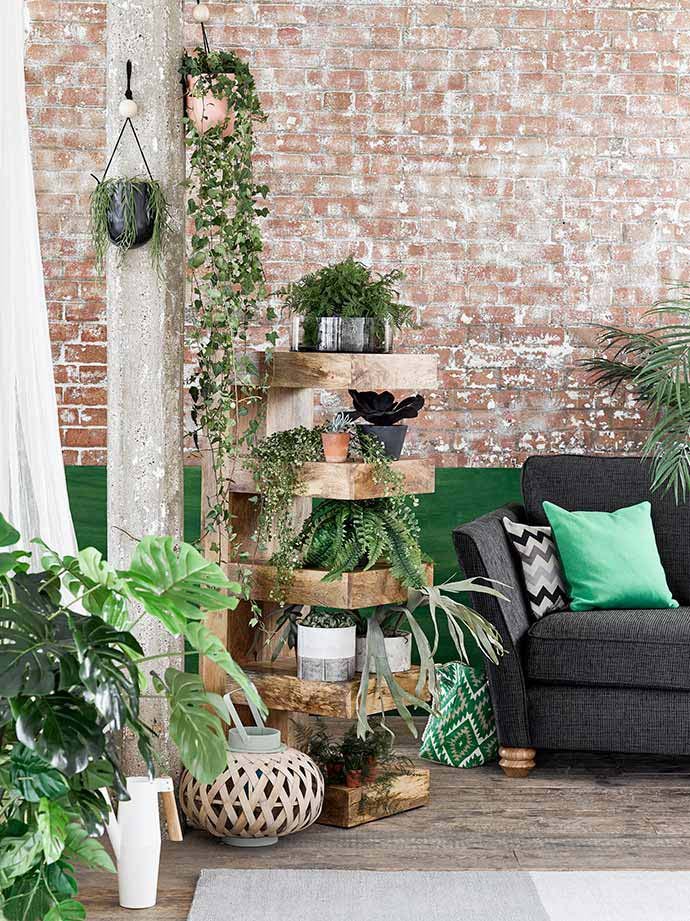 Mantis Light Display Unit & Gainsborough Sofa 
If you became a digital purist long ago or are simply not a book person, there are plenty of other ways to fill the negative space. Stories don't just live in books, after all. How about displaying some lush greenery, souvenirs from your travels or photos of loved ones? If you've got plenty of trinkets but not sure how to arrange them, take a look at our tips on creatively styling your bookshelf.
If you're fond of a night in front of the TV, why not consider positioning your bookcase around the screen. At the very least, your display will create a welcome diversion when the ad breaks scome around.
Bookcases for the bedroom
Alto King-Size Bed and Bevel Bedside Table
As one of the most private spaces in your home, your bedroom is the ideal place to create a relaxing and intimate display of your belongings. Before you fill every inch of the shelves, consider how your bed fits in with your bookcase. Will it be the first thing you want to see when you wake up, or would it be better placed behind you, or to one side? Would it benefit from some ambient lighting or some succulents or lavender plants to help you sleep? If you're an avid reader keep your favourite reads in your bedside table. 
If wardrobe space is at a premium, or you simply love clothes, why not use your bookcase to showcase your favourite outfits and accessories. If you like to be prepared for the week, your bookcase can become a great tool for outfit planning and will hopefully save you some time searching through a maze of hangers at 6am!
For those with children, installing a bookcase is a must. Alongside being a fabulous storage space that kids feel proud to keep tidy, it can also house sleep training clocks, piggy banks, family or school photos and certificates and awards.
Bookcases for the kitchen
There's something special about cooking a recipe from a proper, physical book. Not to mention the sheer pleasure of scribbling ideas in the margins or tucking post-it notes in pages to mark-up dishes for the future. As well as providing inspiration, a well-stacked shelf of cookery books is simply lovely to look at. Even the most modest kitchen should present an opportunity for nudging a bookshelf between appliances and fixtures, and done well can provide valuable storage and space-saving opportunities.
In addition to stacking your crockery, you can hang pans, utensils and gadgets from the shelf edge, fasten reminder boards or calendars on the side, house your favourite spices and condiments and even keep your toaster or microwave there to free-up your worktop space.
How to use a bookcase as a room divider
Country Cottage Small Bookcase, Oakdale Tall Bookcase and Sydney Accent Chair 
Some creative thinking can make a success of a bookcase in even the most challenging of spaces. A bookcase can act as a room divider for an office space, to bisect a dining and living room, to provide children who share a room with more privacy, or to simply give different members of your household space to enjoy their own activities. Use a tall bookcase to increase the feeling of segmentation and a lower bookcase to optimise your space.
Have we missed anything? If you've found a creative way to use a bookcase in your home, we'd love to know. Share your tips and phots with us over on Instagram using #OakFurnitureland and make sure to follow us for more how-to's and decor inspiration.