Interplay of finishes

Natural solid oak and perfect slate grey work together in Spot. Smart, retro modern looks are the star, with hinges hidden away. It's a case of modern design meeting classic carpentry in a perfect match.

Circular forms, playful style

Spot features circles, all through. As well as recessed handles on drawers and doors, the side tables are circular, too. Single depth drawers have semi-circular handles. They become full circles when meeting up with a drawer, or cupboard door.

Part of the home

Unique to us, Spot is full of character. Make a statement in a room with one or two pieces, or make it a complete theme. It's not only about looks, though. Spot's made with dovetail joints and a strong frame at the base.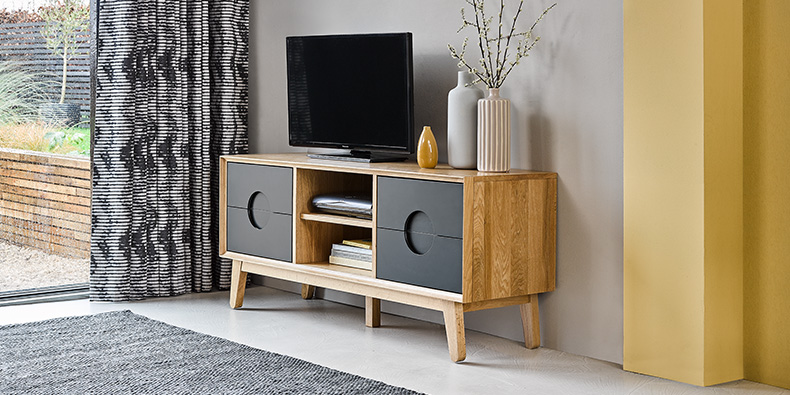 Living Room
Spot is a look that will work in smart interior styles, or fit in well with the bustle of a younger family home. It's a friendly presence that's easy to live with.
Bedroom
There's lots of choice in a Spot bedroom, with two kinds of bedside table and a single bed – a cool look for a child's or teenager's room.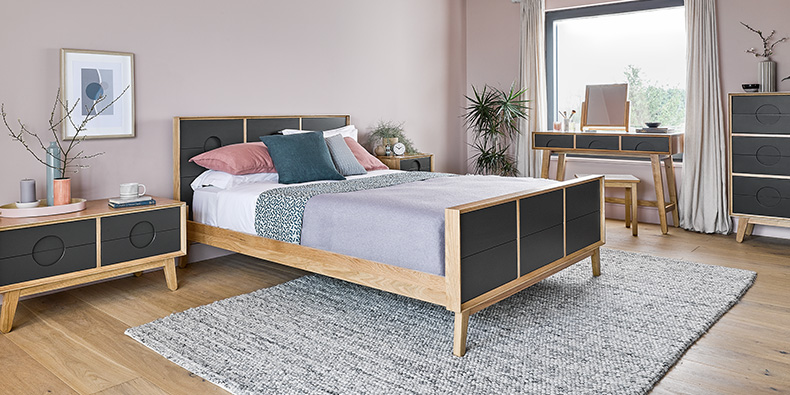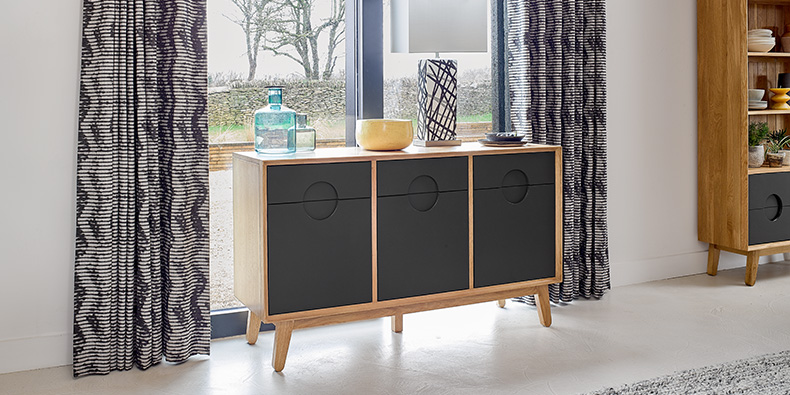 Dining Room
Team a Spot bookcase or sideboard with the Oscar dining range. They're designed to work together, having the same mid-century feel.
Feeling inspired?
Shop the Spot range
Spot is full of retro modern character. Solid natural oak is teamed with perfectly painted slate grey drawer fronts and cupboard doors. Spot's handles are a simple, recessed circle. This design adds to the playful feel, together with both single and double drawer depths. The frame and legs are flat fronted with rounded feet. Modern, young, and unique to us, Spot is set to be a great look in all kinds of homes. Solid hardwood, and made to last.