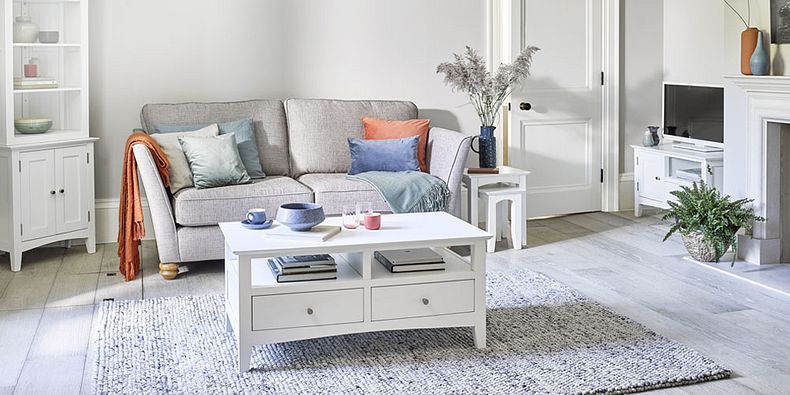 Shaker
A white painted finish and simple, finely crafted style.
Made from solid hardwood, all through.



The Shaker white furniture collection is designed with elegant simplicity in mind. Each solid hardwood piece features a smooth, white-painted finish, which works perfectly with the clean shaped of the range. Drawers and door fronts are plain-fronted, adorned only with a delicate metal button knob. The base has a subtle and delicate arch, and soft panelling is showcased throughout the range. Shaker will look fantastic in a wide range of home styles, thanks to is versatile silhouette. Browse this stunning white furniture collection today to discover beautiful pieces for every room in your home.