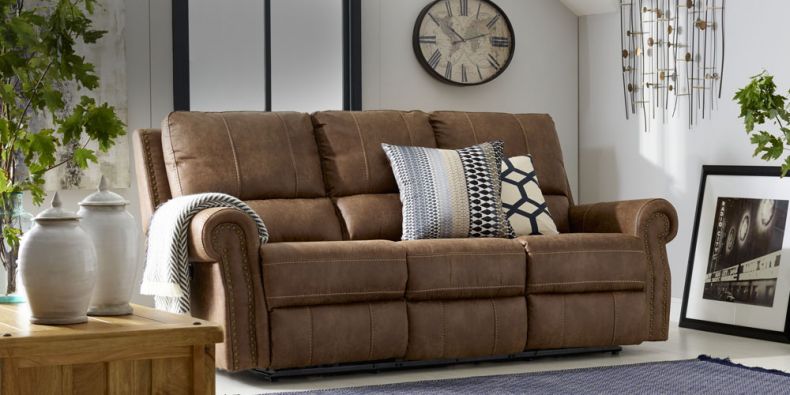 Savannah

Guaranteed
Christmas delivery*
Hurry!
Order Today
Hard-wearing fabric and fully electric recliners.
Easy luxury in your living room.
We've designed our Savannah sofa range to help you create a feeling of easy elegance in your home. The collection, which includes large and small sofas as well as a sumptuous armchair, boasts fully electric reclining mechanisms, allowing the seats to lean back the the mere touch of a button. They're adjustable to any seat height, so you can reach your perfect comfort level.
Savannah is upholstered in a smooth antiqued brown fabric, for that perfect lived-in look. The warm tones of the tan fabric work together with the scroll arms and simple seat backs to create a timeless feeling. The seats themselves are sprung too, so you know that this sofa range will stand the test of time in both looks and feel. Browse today!