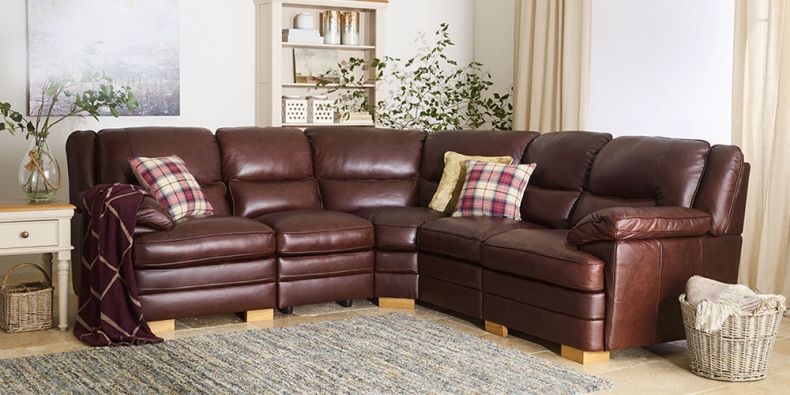 Modena

Guaranteed
Christmas delivery*
Hurry!
Order Today
Properly made with 100% real leather, all over.
Create a custom leather sofa to suit your living room.
Our Modena modular sofa range was created to let you create the ideal leather sofa for your living room. The collection is made from a wide selection of modules, as well as stunning fixed sofas and armchairs. Each piece is meticulously made from 100% real leather all over for a luxurious look and feel, and comes in a great selection of colours.
Modena features our renowned high quality construction, including integral hardwood in the frame, and joints that are screwed, glued, and pinned for extra durability, so that your Modena sofa won't warp. Browse all our Modena modules, and be inspired by our range of pre-designed modular groups, so you can see how you could create the perfect look for your home.