When your family is expanding and yet your home is staying the same size, it can literally feel like the house is bursting at the seams! Sometimes it feels like every room of the house is being overrun and there are toys stuffed into every corner.
We may make the rule in our house that all toys should stay in a particular room, whether that be a playroom or the kids' bedrooms. However, the fact of the matter is, after a long day we don't have the energy to be taking armfuls of toys, books and gadgets back to their designated places within the home – what we actually want to do is quickly pick it up and hide it away! Read on to hear some of our favourite storage tips to reclaim your home…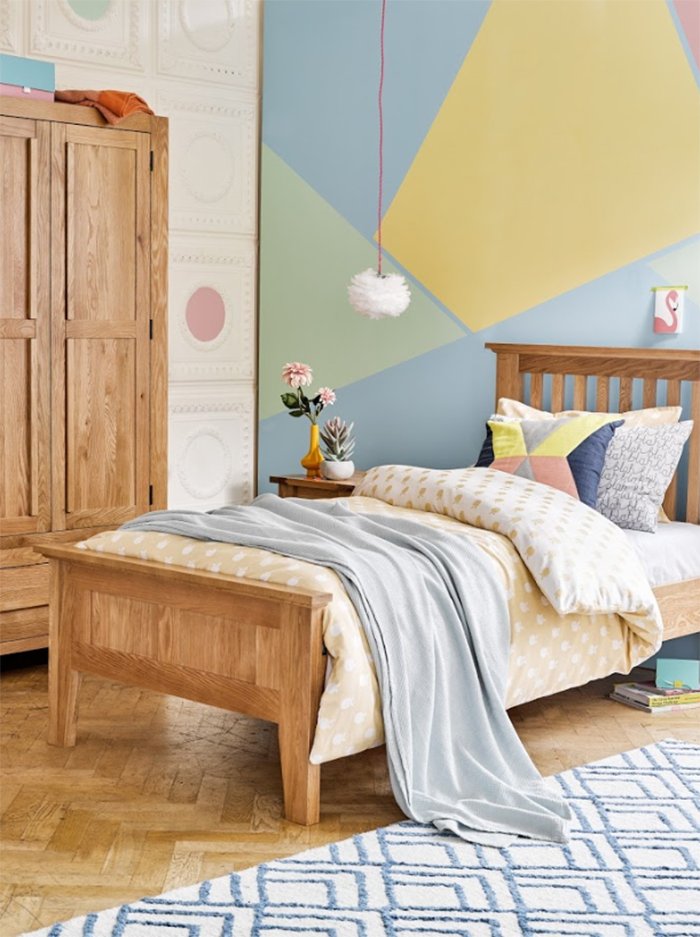 Bedroom
The obvious place to keep all of the toys where you can shut the door at the end of the day and forget about them is the bedroom. However, with homes getting smaller, bedrooms often aren't big enough to hold everything. Therefore we need to think smarter about storage.
Using the space under beds is a quick win, storage baskets or boxes that can easily be placed underneath to house anything and everything. Utilising wall space is also an easy way to create storage – it's fairly quick and easy to add shelving to walls or in alcoves.
Let's also not forget that wardrobes aren't just for clothes! Why not choose one with a drawer to put toys, shoes, school books or toiletries? Even the backs and bases of our furniture is made from solid hardwood, meaning they are both hard wearing and sturdy so won't bow when they're laden with 'stuff'.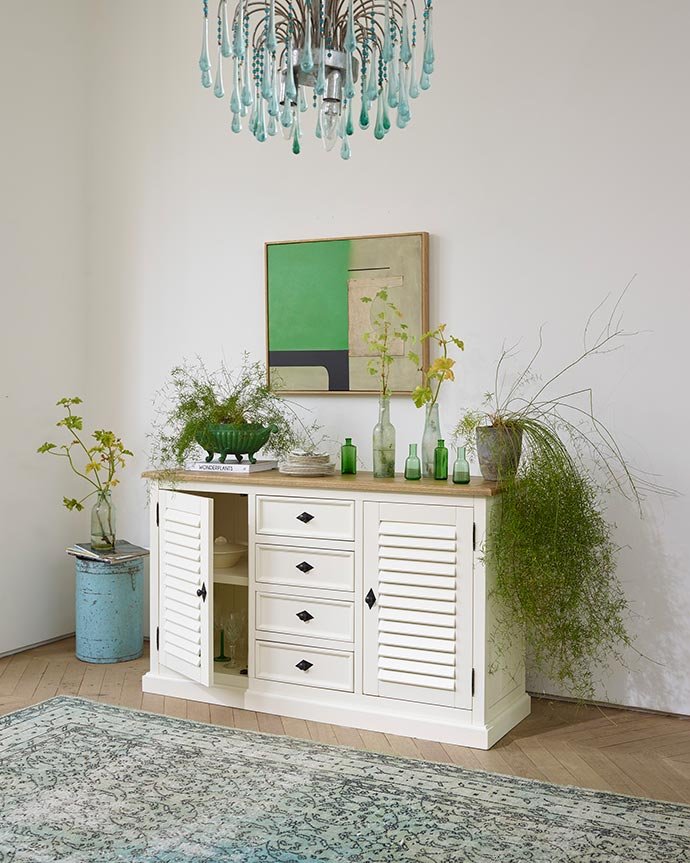 Kitchen/Dining room
We know that we don't want toys at the dining table, but we also know that after the battle over eating their greens is done we struggle to keep that rule enforced. A neat pile of toys begins to build in the corner of the room…
So why not invest in a small sideboard? It's a convenient place to put a stray toy, and also big enough to store those art and craft projects that we do at the kitchen table. The drawers are the perfect place to throw the little toys that you stand on and hurt your feet!
There are plenty of different styles which will fit with your existing decor, so the toy storage is easy to camouflage in with the rest of the room.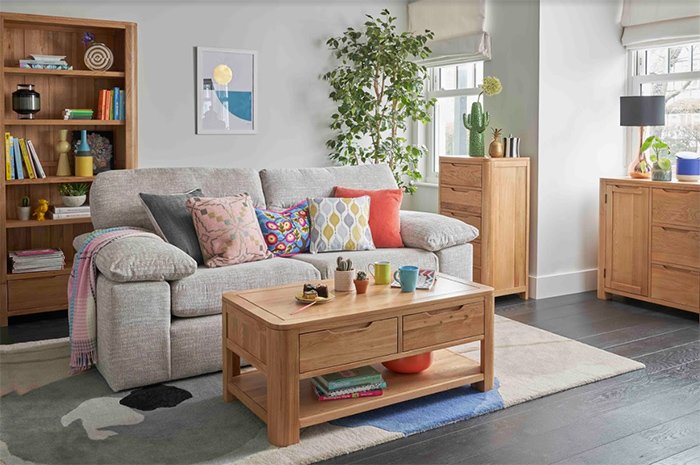 Romsey Coffee Table, Romsey Chest of Drawers, Orrick Large Sideboard, Romsey Tall Bookcase
Living Room
It might sound obvious but you really can't go wrong with a bookshelf and storage boxes on the shelves. No one can see what's in the boxes and suddenly your room doesn't look like the kids have taken over the whole house. Use brightly coloured boxes for a colour pop or keep them classic and neutral for a grown-up touch.
A coffee table with built-in drawers also offers a handy storage space. We really love our new Romsey range and can see it in many people's family homes, with its sturdy frame and rounded edges.
Don't overlook the trusty footstool either – it's not just a place to put your sore feet after standing on that piece of Lego! A footstool is a crafty place to put those things that can just wait until tomorrow to be put away. We love our classic Gainsborough storage footstool or why not pick something with a pattern to add a bit of fun to your room, like our Kirby footstool in frisco silver.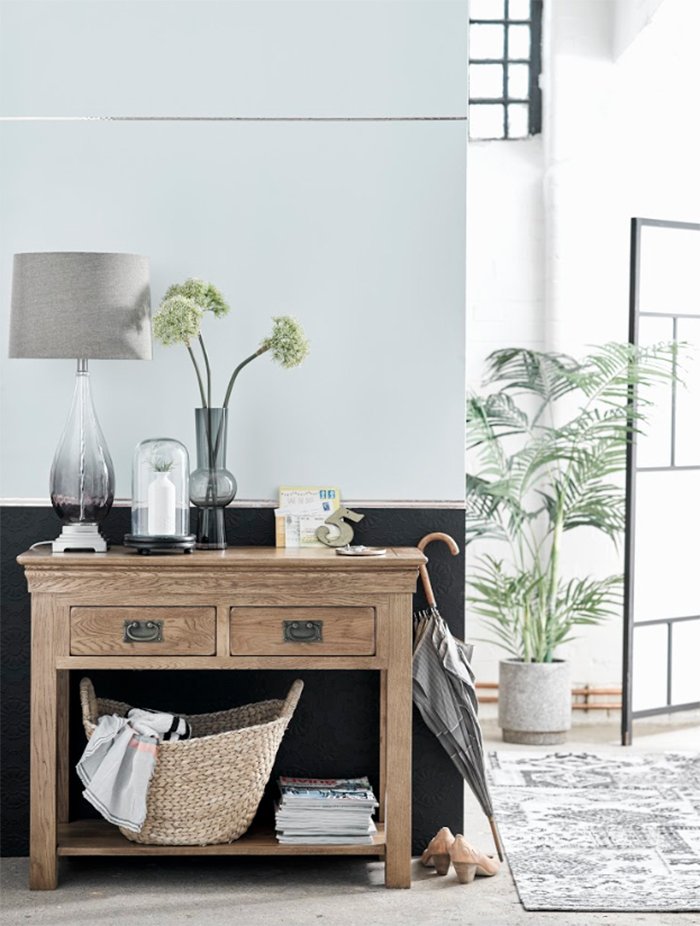 Hallway
A blanket box isn't just for storing blankets! Handy for storing a million pairs of shoes in your hallway – after all who knows if the four-year-old will want to wear ballet pumps or wellies regardless of the weather?! They also make a great toy box – just deposit the toys and close the lid!
Or why not consider a console table? Drawers for bit and bobs, space underneath for storage baskets or shoes and use the top to keep those things that you need to grab in a hurry as you leave the house – perfect!
Aaaand relax – you now have one tidy house…until tomorrow!
Do you have any storage solutions that help you keep on top of your kids' belongings? We'd love to hear them! Share with us on Facebook, Twitter or Instagram.