While we know there's little actual difference between the 31st of December and the 1st of January, psychologically we feel there is the turning of the page. A fresh new year stretches out ahead of us, its words yet to be written on its pages. There's something cathartic about creating new goals and aims that invigorate us, that refresh and revitalise us for the year ahead.
It's a great time of year to consider refreshing your home as well. Rather than feeling you need to do it all at once, taking small steps each month makes that job so much more achievable. We've decided to make it easier for you by providing a month-by-month calendar to check each job off your list, allowing you to feel a sense of accomplishment and satisfaction every month of the year.
January: Large Purchases
With so many fantastic offers on the table, now's the time to assess what you might need for your home. Is your furniture on its last legs? Your sofa stained? Your mattress no longer supportive? Check out the January sales for anything you may have been putting off purchasing and bag a bargain on any large purchases for your home.
Further reading: How to Beat the January Blues
February: Paint and Wallpaper
Source: Elle Decor
All the trend reports have been released and the verdicts are in so it's time to give that room a refresh with a fresh coat of paint or some feature wallpaper. Try out a new hue that's all the rage (lilac, anyone?) or embrace your dark side with a deep colour like indigo or forest green.
March: Selling and Garden Spruce Up
Source: Swoon Worthy
Mid-march is normally the start of home selling season so if you are looking to sell, you'll need to get the house in order at the start of the month to give yourself the best possible chance of a quick sale. Staying put? The garden will need a little sprucing up and with the odd warmer day, you can ready it for the summer months.
Further reading: 10 Ways to Make Your Garden an Instant Hit This Summer
April: Spring Clean
Source: Adore Magazine
It's time to give your house a good Spring clean! Declutter, put away the heavy throws, clean your windows to maximise light, dust the baseboards, behind and under furniture and wipe down your light fixtures. When the sun shines in, you'll feel your home is bigger and brighter already.
May: Small DIY and a Bedroom Update
The bank holiday is the perfect time to do some light DIY so it's time to add some extra shelves, hang artwork and add a few new accessories around the home. It's also a good time to consider swapping out your bedding for something lighter and fresher in preparation for the warmest months.
Further reading: Expert Bedroom Styling Tips
June: Flowers & Plants
Source: Swoon Worthy
The sun is finally high in the sky so consider adding some fresh cut flowers to your rooms. It's also a good time to add new house plants to a sunny window sill and create your own little urban jungle.
July: A Pop of Colour
Embrace the summer months! Bright colours add a vibrancy to summer so think about adding a touch of colour in your rooms. A bold printed cushion on the sofa or a new lampshade in a cheerful hue can make any space come to life.
Further reading: How to Use Colour in the Home
August: DIY Projects
Source: Swoon Worthy
Another month of Bank Holidays and it's time to concentrate on your home's structure. Now's the time to fix any damp issues, replace flooring or get that kitchen or bathroom remodel complete.
September: Office Refresh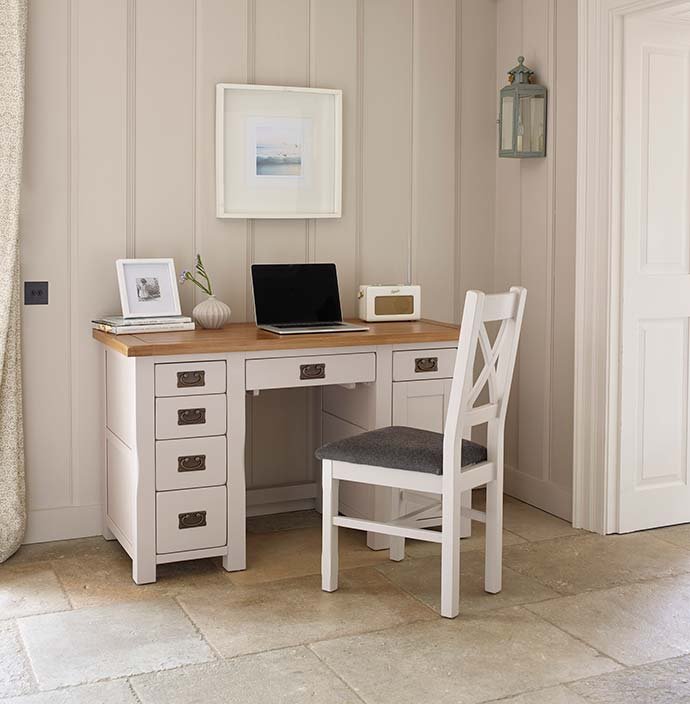 It's back to school time so have a look at your home office. Purge the paperwork that's been collecting for a while and declutter and make sure you have plenty of suitable storage ideas with a little home office revamp.
Further reading: How to Style Your Home Office
October: Get Cosy
Source: Swoon Worthy
There's a noticeable chill in the area so you'll want to swap to warmer textiles, change your duvet and in add some rustic colours and warm textures. It's also a great time to invest in some gorgeous scented candles.
November: Guest Bedroom Update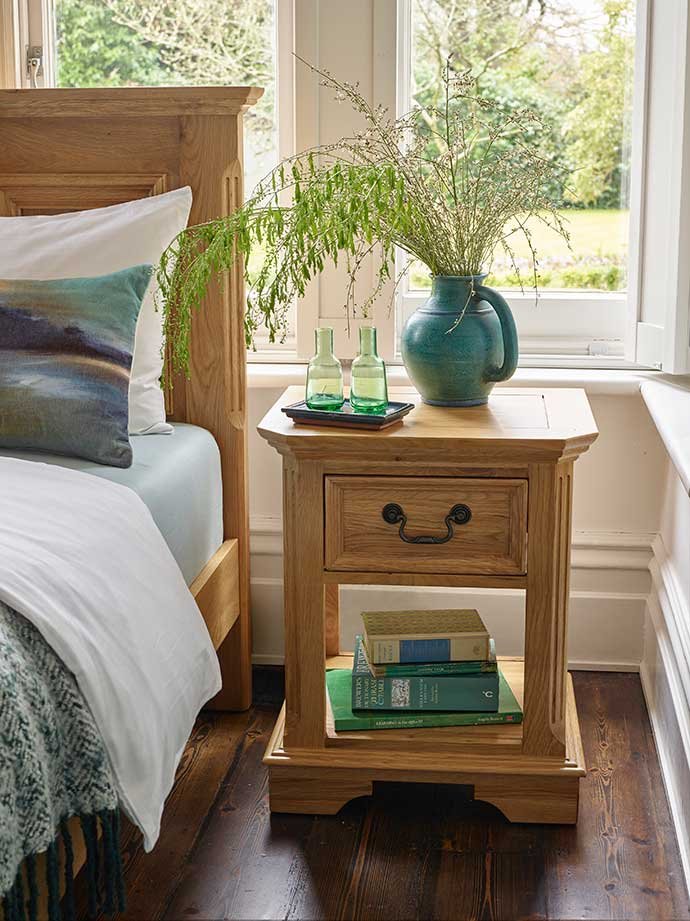 The season for entertaining has arrived give your guest bedroom a refresh. Declutter the space, add some new cushions, replace any old bedding and give it a spruce up!
Further reading: How to Kit Out Your Guest Bedroom
December: Seasonal Decorating
Source: Swoon Worthy
It's time to pull those festive touches down from the loft, choose a tree and start your decorating! Consider a few new baubles in a trendy colour scheme like navy and gold or a twist on the traditional with plum and red.